~~ Welcome to the Dawg Pound League~~
Our staff goal this new year is to add more consistency to the schedule.  This is a partnership and we need each other to play. With that said, we will make every effort to put up tours with formats in advance and need jumpers to jump by tour time. In the interest of everyone's time - if there are not at least 3 jumpers registered at tourney start time the tour may be removed. If anyone is interested in becoming a host please let one of the administrators know; we especially need daytime afternoon hosts and jumpers for our afternoon tours.  Thanks to all our jumpers, helpers and staff; we appreciate your teamwork and support.  Drm and Adm staff
 The Dawg Pound is a Private League and Membership is by Invitation With Adm. Approval
If you want to Join plz tell  one of the Adm Staff & provide your e-mail addy.  Prior to Requesting Membership Plz Make Sure You Have the Old Version of WR - use the link below
www.mediafire.com/file/mhzy4f2zzxi/Word_Riot_Deluxe.exe   
  Our members can't see the answers and either should you, lol! If you can see answers plz delete your new version of WR & download the one below.  Thank You!  

  Scooper Word of the Week: Scooper for this week is: Chihuahua (Through 2/2/14)
(Extra Bux: Miniature)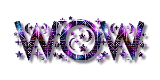 Check out our formats on this website:   http://nomercy5955.wix.com/dawgpound  
(Thanks Sunny for setting this up!!!!!!)
  Thanks to our Staff & Jumpers!    Thanks to the 8 TD's who hosted in Dec! Shay 18; Kat 12; Deb 12; Drm 11; Nek 10 We appreciate our TD's who volunteer their time & to all our jumpers and players who support us!  
  Thanks to all who help us open the room and help with clues during our tours - we appreciate it!
TOC for Dec Shammy Congrats.   Past TOC winners are:  Oct/Nov (Shay) Sep (Whoop) Aug (Sham)  July (Livin).. June  (Sham) WTG e1! 
*** NEW PLAYERS ***: UNINSTALL THE TRIAL OR NEW VERSION AND USE THIS ONE... THIS IS THE AMY OR REO VERSION THAT DOES NOT NEED A PASSWORD... www.mediafire.com/file/mhzy4f2zzxi/Word_Riot_Deluxe.exe   The new d/l from pogo has a major flaw in it.  You cannot join/remain in the league or jump tours if you are using the original one at this time.  Thank you very much!  
 Jumpers:  Plz review rules at the bottom of this page that will be enforced. If an onner leaves without saying brb, or a jumper leaves without saying brb and is put up while gone, that onner loses their match to their opponent.  If you jump you need to stay until the tour is finished. Thank You!

Compound Words: 

HALF CAPPED COMPOUND WORDS.... REGARDING THIS HIGHLY DEBATED SUBJECT... NO, WE HAVE NO RULES THAT A COMPOUND WORD MUST BE HALF CAPPED, NOR DO WE HAVE A RULE THAT A NON COMPOUND WORD CANNOT BE HALF CAPPED... WE DO HOWEVER HAVE A RULE THAT IF YOU WANT TO CLUE A COMPOUND WORD AS HALF CAPPED, THEN IT MUST TRULY BE HALF CAPPED... GOOD EXAMPLES ARE... regular bacon format... HHOMshpT for word houseboat... CvhlSTPO for word cargo... bad examples.... HhOMshpT... CvhlSTpO... please please the up and down caps are NOT allowed. Thank you and i hope this ends the confusion. NOTE- in a format where regular bacon is mixed w other formats, i would suggest, but will not say that it is a rule that compound words should probably not be half capped at all since they could be mistaken for another format.
Note
:
All bux referenced in the league are ladderbux
  (((Fishy)))) Syd, the Dawg Pound and all your WR and Pogo friends miss you!! RIP 1/21/2013
Tribute to Fishy from her Victory friends: http://www.victorymotorcycles.com/en-us/2012/Experience/Pages/SydTribute.aspx
   Tournament Rules
THREE-STRIKES POLICY:
The following three-strikes policy applies to ALL players! Any and all offenses will be handled using this policy.
1st OFFENSE: A WARNING VIA INSTANT MESSENGER OR E-MAIL.
2nd OFFENSE: PENALTY BOX FOR 72 HOURS.
3rd OFFENSE: PENALTY BOX FOR 2 WEEKS OR KICKED-OUT.
REGISTERING:
When a player registers for a Word Riot tournament they are expected to stay  until the tournament is completed to help give clues for the other players. If everyone leaves once they lose we won't be able to finish the tournament. When registering for a Pogo tournament you may leave once you lose a match unless the tournament is a Swiss System style tournament, then you will need to stay and play all rounds. If you leave a tournament early that you weren't supposed to the three-strikes policy will be enforced!
MISCONDUCT:
- Harassment or abuse toward other players will not be tolerated. All players need to handle any and all personal disputes outside of the tournament room.
- Abusive  language or harassment of another player, Tournament Director, and/or Administrator in public chat will result in the use of the three-strikes policy.
- If you have a problem with a player that you feel needs the Tournament Director's attention, please do so via instant messenger or E-mail or contact an  Administrator.
- Players are asked to keep their opinions about people and their clues/game play to themselves. Just because a player isn't as good at the game as you doesn't mean that is needs to be broadcasted!
- Advertising another league while playing in a tournament will also not be tolerated!
- Accusations of cheating will not be tolerated unless you have proof! If you have proof of cheating i.e., answers given via instant messenger, please forward this to any Head Tournament Director or Administrator.

            THIS ONE NEEDS A PASSWORD THOUGH SO IF YOU STILL HAVE YOUR OLD PASSWORD THIS ONE IS GOOD, IF NOT SEE Below  http://www.4shared.com/file/ojAkQkmG/OldWRsetup.html
www.mediafire.com/file/mhzy4f2zzxi/Word_Riot_Deluxe.exe   
Back Door Link to the Dawg Pound Room: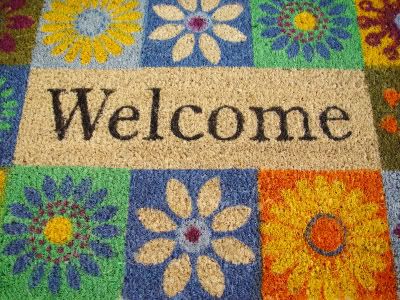 http://www.pogorooms.com/wordriotdeluxe.php Exit WR, sign into your POGO acct and use this link! If problems post on the chatboard and someone will help you get back in. GL.