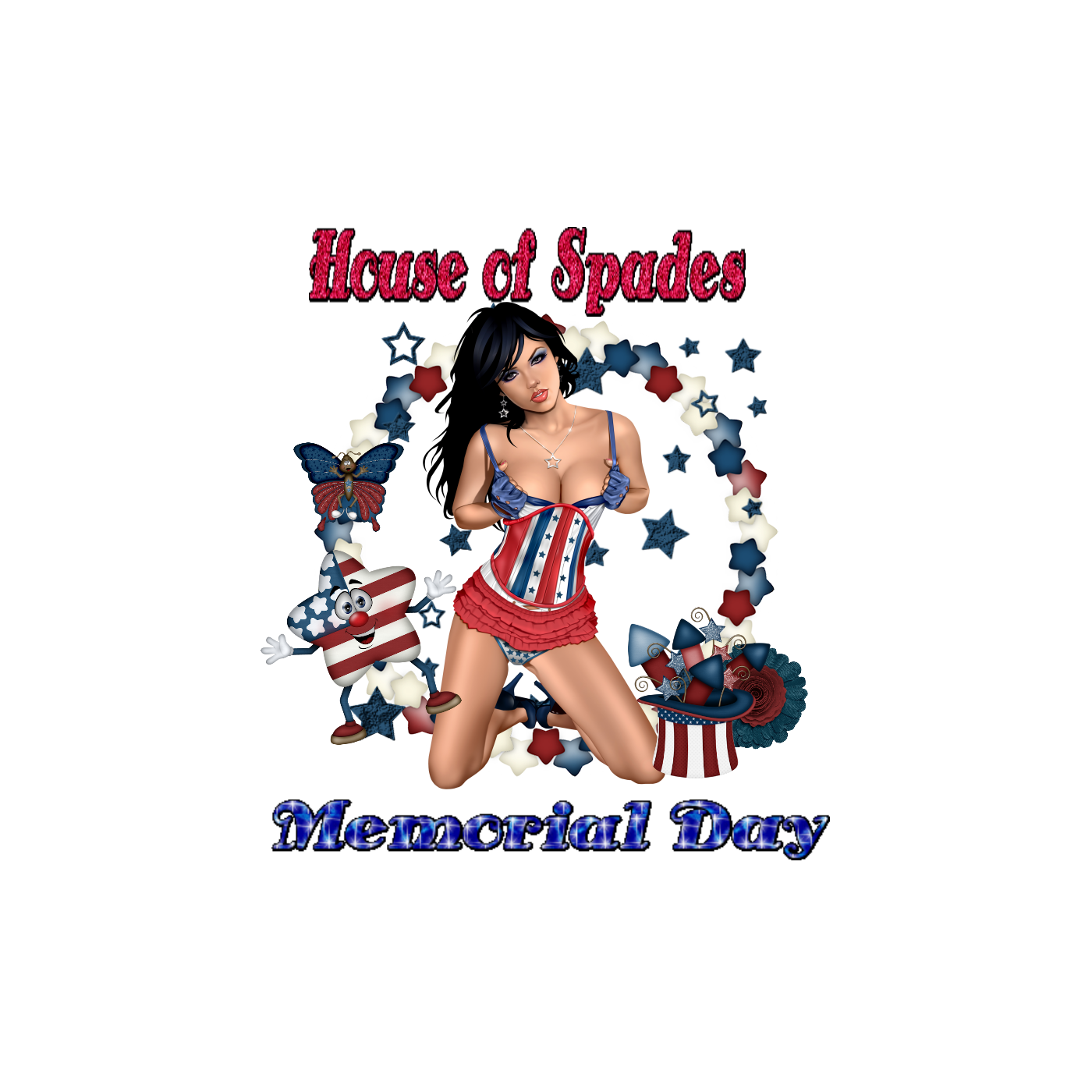 Happy May, from House of spades, In this newsletter you will find league news and fun events, check it out!!

We have new staff who are dedicated to get late nights/ early mornings going
So grab a cup coffee and come play spades with us!!


March winds, and April Showers
Bring fourth, Mays Flowers!!!



HOUSE OF SPADES AMAZING STAFF


WE HOST TOURS EVERY HOUR ON THE HOUR AND USE VARIES GAMES!! WE HAVE A FANTASTIC STAFF
GETTING TO KNOW THE STAFF:

HEAD ADMINS:
CRAZYPRINCESS (HEATHER)
CERBERUS (JOHN)

CO-HA:
Xx_Kris_xX


Admins
SASSYBRAT1978
Malicious
solar_space
Sour_Apple
BadGurl4u
mac62960
_LOVE_
TMO_RIDER_18
TMO_whitefire2u
Calvin197
AmorDeMiVida
Miss_Click

HTD's
farbeyonddriven
Bagway2much
DarklordX
Space_Turtle


TDS
NicceCosta


WE ARE ALWAYS NEEDING STAFF MEMBERS. WE HAVE A LARGE LEAGUE WITH MANY NEEDS!! YOU DONT NEED EXPERIENCE, WE CAN TEACH YOU!
THIS IS THE BEST LEAGUE TO WORK FOR! WE HAVE SO MUCH TEAM WORK AND THE MEMBERS MAKE IT ALL WORTH WHILE... IF YOUR INTERESTED IN A SPOT ON OUR CALENDAR PLEASE FILL OUT A APP!
JUST CLICKhere


APRIL MONTHLY SPECIALS



MAY 1ST~ HOP TO THE TOP
MAY 3RD~ TOC
MAY 5TH~ HOST APPRECIATION
MAY 6TH~ MEMBER APPRECIATION
MAY 8th~ Survivor
MAY 10TH~ KING AND QUEEN
MAY 11~ BATTLE OF THE SEXES
MAY 12~ FAMILY FEUD
MAY 13~ ALL DAY 2OK DONATION FOR MOTHERS DAY
MAY 14TH~ MAY BIRTHDAYS
MAY 15TH~ BOSS QUALIFER
MAY 17TH~ BOG QUALIFIER
MAY 19TH~ WEAKEST LINK
MAY 22ND~ STAFF VS MEMBERS
MAY 24~ STAFF WARS
MAY 25~ WHIZZ QUALIFER
MAY 27TH~ MYSTERY TOUR
MAY 28 MEMORIAL DAY SPECIAL AT 7PM
MAY 30TH~ TRIVIA
MAY 31ST DEAL OR NO DEAL

ALL OF THE MONTHLY SPECIALS WILL BE PLAYED AT 7PM


DAILY SPECIALS



ALL DAILY SPECIALS WILL BE PLAYED AT ANY TIME DURING THESE DAYS

SUEY SUNDAYS: SUICIDE
MIRRORS MONDAY: ANY MIRROR GAME
TWISTED TUESDAY: TWISTED TUESDAY
WHIZZ WEDNESDAY: WHIZZ
TRUTH OR DARE THURSDAY
FRIZZ FRIDAY
STRIPPED SATURDAY: ANY GAME OF STRIP


NEWS AND EVENTS



WE NOW HAVE HOS ICONS, IF YOU WANT ONE PLEASE LET ME KNOW, LETS LIGHT UP SAFE HARBOR WITH HOUSE OF SPADES ICONCS
ON Mothers Day~ WE WILL HAVE MANY TOURS WITH 20K DONATIONS, SPECIALS TRIVIA, AND MANY RANK ADVANCEMENTS AND PRIZES TO BE WON
Also we will have a special Tour on Memorial Day with 20K Donation!

Some have asked us for tips on playing better in spades and this link can help!


Just Click here

Please Like our Facebook page!! You can find all league news and events here
Facebook Link here




HOUSE OF SPADES RADIO!!(Rocking Around The Clock Radio)



In the Month of October House of spades added a new radio to our home!
Just Click here to check them out! hereTell them House of spades sent you

They have a Chat box, and also will host Birthday Shows with our Birthday tourneys! You can have a hr set list to go with your birthday tourney of songs you wanna hear


MEMBER SPOT LIGHT



MEMBER OF THE MONTH IS farbeyonddriven!!!, Thank you Lar for being such a great dedicated member!!

HE PLAYED THE MOST GAMES IN FEB TO WIN HER SPOT AS MEMBER OF THE MONTH FOR APRIL AND A YACHT CLUB MEMEBRSHIP!

MAY BIRTHDAYS(To be added see Heather)



Sharkman9k-2nd
xlx_Paul_xlx-7th
_That_Bull_~ 13th
friend2-22nd
Mamma_of_4kids-25th
Miss_Click -27th




IF YOU WANT A SPECIAL BIRTHDAY TOURNEY TO CELEBRATE YOUR SPECIAL DAY WITH YOUR FRIENDS HERE AT HOS JUST MESSAGE ANY TD AND THEY WILL ASSIT YOU



Special Prayer Requests/ Intentions



Prayers to one of our TDS Trisha who has been very sick.
Prayers to Kris who lost a loved one the past month, that she may find comfort



Some Basic League Rules to Remember(Full List can be found on main)



Pre- Tourney Rules

*All players must be in lobby before the tours starts.
* In this league you may play two games at once as long as you can handle it
* If past tour time the host may reduce hands of the tourney game to catch up.
* Please dont make new teams past tour time unless you have a partner- Just go auto.
* Per Cases Rules you can not play in two tours at the same time. ( First time warning, Second time boxing)



Tournament Rules

* First name listed in each team sets table( Options flip in 2 min)
* No ghosts- Do not put thumbs up untill all players are seated.
* All tables must be set according to the TDs rules- If Host calls for reset you must reset.
* All 75 tables may be used for tourney use, just place table number in lobby when pairings are called.
* If your p is missing, you have two mins to get a sub, after 2 mins, Host will ask anyone to sit.
* IN 1V1 FIRST NAMED GETS CHOICE OF SEAT OR SUB, OTHER PLAYER HAS THE OPTION NOT SELECTED ( make sure ur not needed to sub before leaving plz)
* Slow play will not be tolerated, games are capped between 25 mins and 30 depending on the hands, first warning 2nd Sub or DQ.
* Table talk is not allowed and both players can be DQ.
* No BRB on nils, BRBS are 2mins long, Host will time them, After two mins you will be soft booted and sub will be asked for.
* Both Players must agree to resign- Do not leave your p
* The TD may call the game due to slow play or no possible win in the final hand.
* If a game is tied- One more hand will be played.
* Do not ever acuse a player of cheating, if you suspect something please message the TD.
* Any person found to be cheating will be kicked and banned from the league.
* Your league ID must match your cases ID
* Only ONE league ID change per week.
* No Bashing your partners.
* If you misbid you must hit reneg- No starting game over- After two misbids your p has the option of getting a sub for you.



Lobby Rules

*Respect all Staff and players at all times- We are all friends here.
* No drama in lobby
* Do not disrespect other leagues in lobby.



JOKES,LAUGHS AND GAMES



Two children ordered their mother to stay in bed one Mother's Day morning. As she lay there looking forward to breakfast in bed, the smell
of bacon floated up from the kitchen. But after a good long wait she finally went downstairs to investigate. She found them both sitting at
the table eating bacon and eggs. "As a surprise for Mother's Day," one explained, "We decided to cook our own breakfast.


Mothers Day FACTS

🌺 Carnations are very popular flowers for Mother's Day and are thought to be made from the tears of Jesus' mother (Mary) when she wept at
his feet the day He was crucified.
🌺 Today Mother's Day is celebrated in almost 50 countries around the world. However it is celebrated on different days in the month of May; and in some countries at entirely different times of the year.

TIME FOR SOME UNSCRAMBLE!
Remember to email the correct spelling of all 10 words to tricksr4rabbits@yahoo.com
Each correct ten word submission is worth 100 buxs and everyone who plays will recieve rating points!

MAY RECIPE



Creamy Strawberry Crepes
WHAT YOU NEED!
Ingredients
3 eggs
1/2 cup milk
1/2 cup water
3 tablespoons butter, melted
3/4 cup all-purpose flour
1/2 teaspoon salt
1 (8 ounce) package cream cheese, softened
1 1/4 cups sifted confectioners' sugar
1 tablespoon lemon juice
1 teaspoon lemon zest
1/2 teaspoon vanilla extract
1 cup heavy cream, whipped
4 cups sliced strawberries

DIRECTIONS:

Place the eggs, milk, water, melted butter, flour, and salt in the pitcher of a blender; blend until smooth.
Blend the cream cheese, confectioners' sugar, lemon juice, lemon zest, and vanilla with an electric mixer until smooth. Gently fold in the whipped cream.
Heat a lightly oiled griddle or non-stick skillet over medium heat. Pour or scoop the batter onto the griddle, using approximately 2 tablespoons
for each crepe. Tip and rotate pan to spread batter as thinly as possible. Flip over when the batter is set and the edges are beginning to brown. Cook
until the other side begins to brown. Stack finished crepes on a plate, cover with a damp towel and set aside.
To serve, fill each crepe with 1/4 cup sliced strawberries and 1/3 cup of the cream cheese filling, roll up and top with a small dollop of the
cream cheese filling and more sliced strawberries.





Do you have something you would like to share in the next newsletter? It's simple and we want to hear from you!

Just email Heather
tricksr4rabbits@yahoo.com