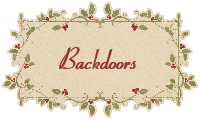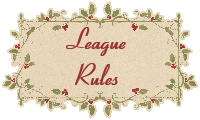 ~~ MONDAY 22ND ~~

**COOKIE CONTEST**
**NEW YEAR PARTY CONTEST**
11AM TIL 3PM BEAT THE SCORE IN DICE CITY ROLLER WITH GYPSY & JP, 12 POINTS TO THE HIGHEST SCORE FOR THE 4 HOURS.

Specials are subject to change.

~~~~~~~~~~~~

~~ BANK YOUR POINTS ~~

CERTAIN SPECIAL TOURS HAVE POINTS ON THEM AT THE END OF THE MONTH THE PLAYER WITH THE MOST POINTS WINS 72 GEMS. OTHER WINNERS WILL RECEIVE GEMS OR BUX, ALL PRIZES MUST BE REDEEMED WITHIN 30 DAYS.

PLEASE NOTE IF YOU ARE INACTIVE IN THE LEAGUE FOR MORE THAN 14 DAYS POINTS WILL BE LOST.

THE TRACKER CAN BE FOUND ON THE MEMBER INFORMATION BUTTON ABOVE THE NEWS

THE PLAYER WITH THE MOST POINTS IN NOVEMBER WAS NICENICOLE727!!!

~~~~~~~~~~~~

~ CURRENT CONTESTS ~

THE FOOTBALL SPECIAL IS BEING RAN UNTIL THE END OF THE YEAR.

THE NEW YEAR CONTEST WILL START ON THE 8TH TILL JANUARY 7TH

THE COOKIE CONTEST IS BEING RAN UNTIL DECEMBER 28TH.

MORE DETAILS CAN BE FOUND ON THE RIGHT UNDER THE STAFF LIST.

~~~~~~~~~~~~

PLEASE TRY TO BE IN THE ROOM 5 MINUTES BEFORE THE START OF THE TOUR, ALL TOURS WILL START AT OR AFTER 5 PAST THE START TIME EXCEPT ALL QUICKIE TOURS.

IF YOU ARE NOT IN THE ROOM WHEN THE HOST CLOSES TO START THE TOUR YOU WILL BE REMOVED FROM THAT TOUR.


Layout © 2012 | tht1.com | tagcatz design
Edited By Ocean248