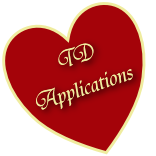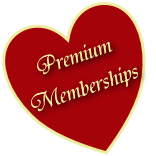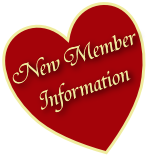 ~~ SPECIALS ~~

***VALENTINE CONTEST***

~~  FRIDAY 30TH~~
*** FRIDAY CASINO NIGHT***
5PM TILL 10PM DIFFERENT CASINO TOURS EVERY HOUR.TOUR WINNERS GETS 6 POINTS TO BANK
2PM & 9PM GOLF SOLITAIRE WITH BUD, TOUR WINNERS GET 6 POINTS TO BANK.
8PM DAILY DOUBLE ELIMINATION IN DICE CITY ROLLER WITH WHO.  THE WINNER GETS 6 POINTS.
Specials are subject to change.

~~~~~~~~~~~~

~~ BANK YOUR POINTS ~~

CERTAIN SPECIAL TOURS HAVE POINTS ON THEM AT THE END OF THE MONTH THE PLAYER WITH THE MOST POINTS WINS 72 GEMS. 4 OTHER WINNERS WILL RECEIVE GEMS OR BUX, ALL PRIZES MUST BE REDEEMED WITHIN 30 DAYS.

PLEASE NOTE IF YOU ARE INACTIVE IN THE LEAGUE FOR MORE THAN 14 DAYS POINTS WILL BE LOST.
THE TRACKER CAN BE FOUND ON THE MEMBER INFORMATION BUTTON ABOVE THE NEWS

THE PLAYER WITH THE MOST POINTS IN DECEMBER WAS GHOSTRIDER2658!!!

~~~~~~~~~~~~

~ CURRENT CONTESTS ~

THE FOOTBALL SPECIAL INVITATIONAL WILL BE HELD ON SUNDAY 25TH IN BINGO LUAU.
THE VALENTINE CONTEST WILL RUN FROM JANUARY 14TH TILL FEBRUARY 14TH
MORE DETAILS CAN BE FOUND ON THE RIGHT UNDER THE STAFF LIST.

~~~~~~~~~~~~

PLEASE TRY TO BE IN THE ROOM 5 MINUTES BEFORE THE START OF THE TOUR, ALL TOURS WILL START AT OR AFTER 5 PAST THE START TIME EXCEPT ALL QUICKIE TOURS.
IF YOU ARE NOT IN THE ROOM WHEN THE HOST CLOSES TO START THE TOUR YOU WILL BE REMOVED FROM THAT TOUR.
Layout © 2011 | tht1.com | tagcatz design

Edited By Ocean248