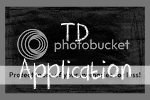 BANK YOUR GEMS

BANK YOUR GEMS IS BACK IN THE HOUSE.

IN DCR TOURS TIMES ARE 9 AND 10 AM 4,5 AND 6 PM AND 10 AND 11 PM  IT WILL BE BEAT THE SCORE THE HIGHEST SCORE EVERY HOUR WILL GET A GEM.

IN FORTUNE BINGO QUICKIES, LOTTSO QUICKIES AND DCR QUICKIES THE PERSON WHO WINS THE MOST TOURS WILL RECEIVE THE GEM.

THE WINNER OF ALL OTHER TOURS INCLUDING DCR WILL RECEIVE A GEM. YOU MUST BE AN ACTIVE MEMBER IN ORDER TO KEEP YOUR GEMS. YOU CAN ONLY WIN 5 GEMS PER DAY.


HOSTS NEEDED

WE ARE CURRENTLY LOOKING FOR MORE HOSTS TO HELP US BRINGING THE GAMES THAT YOU LOVE TO PLAY. FULL TRAINING WILL BE PROVIDED.
Layout © 2015 | tht1.com | tagcatz design
Edited By: Ocean