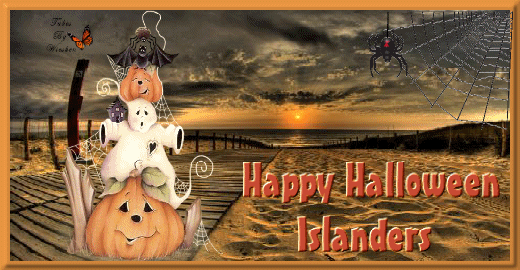 CLICK HERE TO GET TO NIDINK.COM
LOOK WHAT'S NEW ON THE MAIN PAGE!
CAN YOU GUESS HOW MANY GHOSTS IN THE ABOVE PICTURE?
WE ARE COUNTING ALL GHOSTS, HALF OR NOT!
MAKE YOUR GUESSES IN THE CHATBOX.
EACH PERSON TO GUESS WILL GET 100 LADDERBUX
CORRECT GUESSES WILL GET 500 LADDERBUX
LET'S HAVE SOME ISLAND FUN!!!!
GUESSES CLOSE AFTER 9 PM ON FRIDAY NIGHT



~~~HEY ISLANDERS~~~
ON THE ISLAND YOUR VOTE COUNTS ~
UNTIL ELECTION DAY~ NOVEMBER 3RD 2020
YOU CAN CAST YOUR VOTE ~
FILL OUT THE 5 QUESTIONS AND HIT SUBMIT
 SOOOO JOIN US AND HAVE SOME ISLAND FUN

HAPPY HALLOWEEN ISLANDERS
OCTOBER 30 WE WILL BE HOSTING
SPECIAL TOURS ALL DAY
11AM 1PM 3PM 5PM 7PM AND 9PM
ALL TOURS WILL HAVE EXTRA BUXS
AND KEYCHAINS OR 20 POGO GEMS
FOR FIRST PLACE WINNERS 
IF YOU DRESS YOUR AVATAR IN COSTUME
YOU WILL ALSO PLAY FREE
HOPE TO SEE YOU THERE!!!
HOPE YOU CAN JOIN US 
OUR COMMUNITY PAGE HAS HAD AN UPDATE~~
CLICK ON THE COMMUNITY TAB AND CHECK IT OUT
ISLANDERS
MARK YOUR CALENDARS!!
FRIDAY NOVEMBER 6 @ 7 PM
WE ARE CELEBRATING
CATOO7'S BIRTHDAY
PLAYING FROZEN SOLID  
FIRST PLACE TAKES 10,000 BUX SPLIT
AND THE BIRTHDAY GIRL GETS 5000 BUX
LETS CELEBRATE WITH CAT
AND HAVE SOME ISLAND FUN
ISLAND OASIS




DONALD71257

CATOO7







TOURNAMENTS OF CHAMPIONS

    

September 2020

FROZEN SOLID

 

REDSOXGAL

CATOO7






Edited by: MOFI16
Template © Design Fairies
  All Rights Reserved