2018 SPRING/SUMMER LEAGUE


WEEK 16 - JULY 22ND
POSITION NIGHT - FINAL RESULTS

1ST PLACE: NORTHERN GIRLS
2ND PLACE: HERE OR NOT
3RD PLACE: CEE G SQUAD
HIGH TEAM AVERAGE: CEE G SQUAD
HIGH TEAM SERIES: CEE G SQUAD

WTG TEAMS !!!

2018 FALL/WINTER LEAGUE BEGINS OCT 21ST
ALL TEAMS NEED TO BE IN BY OCT 14TH

TEAMS IN SO FAR:

PIN CRUSHERS: Crib & Mystic
DITZY DAMES: Pat & Susie
WE WILL ROCK YOU: George & Babs
AUSIIE EXPRESS: John & Farmer
HERE OR NOT: Alan & Deb
BUG N BOB: Bob & Bug
CEE G SQUAD: Cee & Geri
GRUESOME TWOSOME: Hx & Denise
NORTHERN GIRLS: Rader & Wyn
2 SS'S: Steve & Sue
STELLAR SCHOLARS: Moon & Ump
BELLA STELLA: Libb & Solo
BILLYJACK: Billy & Jackie

PRIZES FOR SPRING/SUMMER LEAGUE WILL BE

1ST PLACE: 2 MONTH DIAMOND MEMBERSHIP
2ND PLACE: 2 MONTH PLATINUM MEMBERSHIP
3RD PLACE: 15000 BUX EACH
HIGH TEAM AVERAGE: 2500 BUX EACH
HIGH TEAM SERIES: 2500 BUX EACH

RULES FOR FALL/WINTER LEAGUE
CAN BE FOUND ON THE
COMMUNITY TAB ON LEAGUE HOME PAGE!!!      



JACKPOT TUESDAY


PAT'S PICK 3

All Rounds Will Be Regular Bowling
At The End Of Round 4 A Random Pick 3 Number Will Be Generated
The Player's Score That Matches The Pick 3 Number Wins The Jackpot
If More Than One Player Matches the Pick 3 Number
The Jackpot Will Be Divided Between The Winners
The Jackpot Will Start At 1000 Bux
And Will Increase Each Week 500 Bux If No Winner

NEW JACKPOT FOR AUGUST 21ST 5000 BUX

JACKPOT WINNER FOR AUGUST 14TH
Mzwlkr

GOOD LUCK PLAYERS & HAVE FUN!!!





MEMBERS VS STAFF TOUR AUGUST 25TH
QUALIFYING TOURS WILL BE AUGUST 22ND

All Tours That Day Will Be Regular Bowling
Staff Are Not Allowed To Join These Tours
Once A Member Qualifies For The Battle
They Will Not Be Alloed To Participate In
Any Tours For The Remainder Of The Day
This Will Give Other Members A Chance To Qualify
GIVING OTHER MEMBERS A CHANCE TO QUALIFY

WINNER FOR JULY
Nightsky490
WTG MEMBERS !!


Any Player That Ties In A Tour In Any Round
Will Be Eligible For The Tournament
At The End Of Each Month Each Host Will
Give Me A List Of The Qualified Players
These Players Will Receive An Invitation
Please Make Sure Your Email Is Correct With Cases

GAMES EXCLUDED FROM THIS EVENT ARE
180 190 And 200 Or Less

The Tournament Will Be A Variety Of Games
Winner Of The Tournament Will Receive
A Premium Badge Album of Their Choice

GOOD LUCK PLAYERS !!!





ONE MAN ONE WOMAN PICK YOUR OWN PARTNER
KING & QUEEN TOURNAMENT
August 24th @ 8:00 PM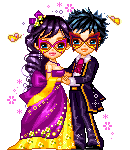 OUR KING & QUEEN
JULY
DartsMaster711 & Ahall53691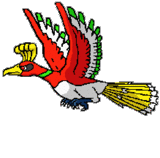 UP COMING EVENTS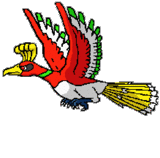 AUGUST 3RD
TOC-TOURNAMENT OF CHAMPIONS
8:00pm Hosted by: Pitypat614P

AUGUST 4TH
BRAT'S AWARD TOURNAMENT
8:00pm Hosted by: Pitypat614P

AUGUST 10TH
2ND CHANCE TOC
8:00pm Hosted by: Yahtscrabolf

AUGUST 11TH
MEMBER APPRECIATION TOUR
MYSTIQUE WITH SOLO
8:00pm Hosted by: Yahtscrabolf

AUGUST 17TH
BATTLE OF THE SEXES
8:00pm Ladies Hosted By: Yahtscrabolf
8:00pm Men Hosted By: Umprf6

AUGUST 24TH
KING AND QUEEN PARTNERS TOURNEY
8:00pm Hosted By: Pitypat614P

AUGUST 25TH
MEMBERS VS STAFF
8:00pm Staff Hosted By: SusieIN_
8:00pm Members Hosted By: Pitypat614P

AUGUST 31ST
AUGUST BIRTHDAY TOURNEY
8:00pm Hosted By: Pitypat614P



Send Your Pics To: pat-gentry1955@comcast.net       




TOC
JRR1121
JULY

2ND CHANCE TOC
Cleanboasbud
JULY




BATTLE OF THE SEXES
Cleanboasbud
AUGUST




BRATS AWARD
Geri3640
JULY




KING
DartsMaster711
JULY




QUEEN
Ahall53691
JULY




MEMBER APPRECIATION
Mystique With Solo
SnookSpunkSno1
AUGUST




MEMBERS VS STAFF
Nightsky490
JULY