Qualifying Tours Will Be October 3RD thru October 8TH
Monster Shoot Out Tour OCTOBER 10TH

All Tours Will Be Regular Bowling
There's No Limit To How Many Tours You Join
The Goal Is To Bowl Your Best 3 Game Series
To Qualify For The Battle

The Tour Will Be D/E Regular Bowling
Top 16 Players With The Highest 3 Game Series
Goes To The Shoot Out
There Will Also Be Two Alternates

Winner Of The Shoot Out Will Receive
5000 Bux

Good Luck Players !!!

WINNER FOR OCTOBER
Solo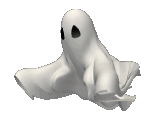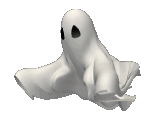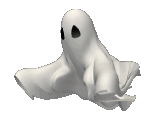 MEMBERS VS STAFF TOUR OCTOBER 24TH
QUALIFYING TOURS WILL BE OCTOBER 22ND

All Tours That Day Will Be Regular Bowling
Staff Are Not Allowed To Join These Tours
Once A Member Qualifies For The Battle
They Will Not Be Allowed To Participate In
Any Tours For The Remainder Of The Day
This Will Give Other Members A Chance To Qualify
GIVING OTHER MEMBERS A CHANCE TO QUALIFY

WINNER FOR SEPTEMBER
Pat
WTG STAFF !!



The contest Will Be Player On Thursday Nights @ 8:45
Week 1 - Winner Of The Tour Becomes The Conqueror Of The Hill
The Following Week The Winner of the Tour Will Battle The
Defending Champion 2 Games Of Regular Bowling For The Title
The Defending Champion Will Not Be Allowed To Play In Tour
If The Defending Champion Doesn't Show For The Bowl Off
The Title Will Be Passed To The Winner Of The Tour

GOOD LUCK PLAYERS !!!

CONQUEROR OF THE HILL FOR OCTOBER 15TH

Cleanboasbud



PAT'S PICK 3



All Rounds Will Be Regular Bowling
At The End Of Round 4 A Random Pick 3 Number Will Be Generated
The Player's Score That Matches The Pick 3 Number Wins The Jackpot
If More Than One Player Matches the Pick 3 Number
The Jackpot Will BE Divided Between The Winners
The Jackpot Will Start At 1000 Bux
And Will Increase Each Week 500 Bux If No Winner

GOOD LUCK PLAYERS !!!

PAT'S PICK 3 JACKPOT FOR OCTOBER 27TH - 3000 BUX

JACKPOT WINNER FOR OCTOBER 20TH
Crash & Judy




ONE MAN ONE WOMAN PICK YOUR OWN PARTNER
KING & QUEEN TOURNAMENT
October 30th @ 8:00 PM




OUR KING & QUEEN
SEPTEMBER
Lee & Mel




OCTOBER 9TH
TOC-TOURNAMENT OF CHAMPIONS
8:00pm Hosted by: BrattyPatty55

OCTOBER 10TH
MONSTER SHOOT OUT
8:00pm Hosted by: BrattyPatty55

OCTOBER 16TH
2ND CHANCE TOC
8:00pm Hosted by: Yahtscrabolf

OCTOBER 17TH
MEMBER APPRECIATION TOURNAMENT
Old School With Jeff
8:00pm Hosted by: Yahtscrabolf

OCTOBER 23RD
BOS - BATTLE OF THE SEXES
8:00pm Ladies Hosted By: Yahtscrabolf
8:00pm Men Hosted By: xKisstherain2004

OCTOBER 24TH
MEMBERS VS STAFF
8:00pm Members Hosted By: BrattyPatty55
8:00pm Staff Hosted By: Jojo732

OCTOBER 30TH
PARTNERS KING & QUEEN
8:00pm Hosted By: BrattyPatty55

OCTOBER 31ST
OCTOBER BIRTHDAY TOURNAMENT
8:00 pm Hosted By: BrattyPatty55      
        

Send Your Pics To: pat-gentry1955@comcast.net       




TOC
Edjumpwings
SEPTEMBER




2ND CHANCE TOC
Hxprssply
SEPTEMBER




BATTLE OF THE SEXES
Rubyslippermargo
SEPTEMBER




MONSTER SHOOT OUT
Solopacasam00
OCTOBER




KING
Bklynstreetboy
SEPTEMBER




QUEEN
xKisstherain2004
SEPTEMBER




MEMBER APPRECIATION
Old School With Jeff
Edjumpwings
OCTOBER




MEMBERS VS STAFF
Pitypat614P
SEPTEMBER