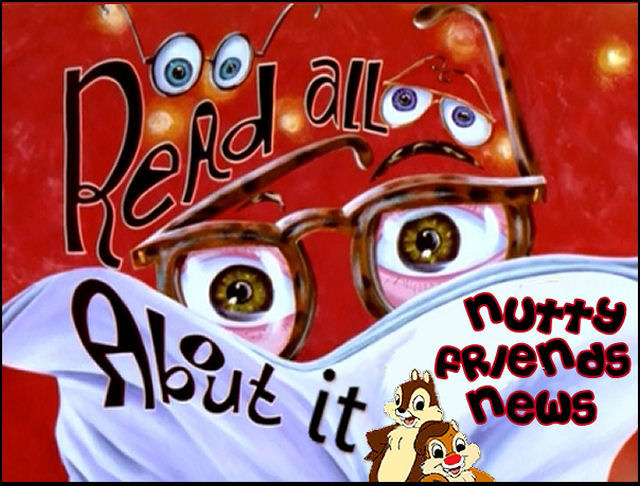 JANUARY 2017
NEWSLETTER






WELCOME TO ALL NEW MEMBERS!!
WELCOME TO NEW STAFF AND CONGRATULATIONS ON ALL PROMOTIONS!!






STAFF MEMBERS ARE ALWAYS NEEDED!

IF YOU HAVE A FEW HOURS A DAY,
WE WOULD LOVE YOU TO JOIN OUR TERRIFIC STAFF!
FILL OUT A TD APPLICATION!
TRAINING IS ALWAYS AVAILABLE!
QUESTIONS???? CONTACT ANY OF THE ADMIN STAFF

NEED BUX? JUST ASK ANY HOST AND HE/SHE WILL BE HAPPY TO HELP OUT







BTS IN ***DCR***IS HELD FROM 12AM-11:59PM EVERY, SINGLE DAY
BTS IN ***LOTTSO***IS HELD FROM 12AM-11:59PM EVERY, SINGLE DAY
16 GEMS TO DAILY BTS WINNERS

Please familiarize yourself with the LEAGUE RULES
located on the front of the League Page

Reminders for all members:
1) Please be in the game room before the posted starting time.
2) DCR tourneys begin 3-5 minutes past the posted time.
3) Other games start on time.
4) If you have jumped a tourney and have not entered the room before it
begins, the host will remove you from the tourney.
5) If you 'poof' from the game room during a tourney, please try to return
ASAP. You can also IM the host if you are trying to come back into the game
room. If you do not return, the host will remove you from the tourney.
6) Please post match results as winner / non-winner.
7) Always wish your opponent 'good luck'.
8) Confirm the host's winners with 'Y' or 'N'.




 

Lap Top Contest


Contest runs January 1st - June 30th, 2017
2nd place prize will be a tablet

Single tour winners receive 2pts for the win. UNLESS it's a s/e tour---those winners will receive 1 pt. for the win.
Lap top contest is in ALL GAMES.

January's Contest—"Fit to be Tied" — contest in Fortune Bingo.
1pt. for every tie
2 Prizes--
1st prize: 1 month diamond membership
2nd prize: Premium Badge Album


Marathon Schedule
January 8th--Fortune Bingo
January 15th--Lottso!
January 22nd--Fortune Bingo
January 29th--Lottso!
GOOD LUCK EVERYONE! WE HOPE YOU HAVE FUN WITH THE CONTESTS!!


CONGRATULATIONS~Pelicancoast~on being selected as January's Member of the Month. Another Member of the Month will be named for February and will also receive a 1 month diamond membership.







HAPPY BIRTHDAY TO OUR JANUARY BABIES!!!

IF YOU WOULD LIKE A BIRTHDAY TOURNEY HOSTING FOR YOU ON YOUR
SPECIAL DAY, PLEASE LET AGNES, VMRT OR CASH KNOW WHICH DAY AND WHICH GAME.

IF YOU WOULD LIKE TO HAVE YOUR NAME ADDED TO OUR BIRTHDAY LIST,
PLEASE SEND YOUR BIRTHDATE (NOT THE YEAR!! LOL) TO VMRT







IMPORTANT!! IMPORTANT!! IMPORTANT!! IMPORTANT!!
***You MUST be an ACTIVE MEMBER to qualify or any special tour prizes***
If the standings page indicates that you have been IDLE for 4 days, YOU WILL
LOSE ANY POINTS AND GEMS ALREADY ACCUMULATED. THERE WILL BE NO
EXCEPTIONS TO THIS RULE!!!

POGO MAIL AGNES OR VMRT FOR ALL BADGE, CLUE EPISODE AND
MINI MALL REQUESTS!







SPECIALS IN JANUARY

JANUARY BIRTHDAY BASH
BATTLE OF THE SEXES
STAFF vs MEMBERS
NAUGHTY vs NICE
BATTLE OF THE LEAGUES







***MEMBER SPOTLIGHT***
15 questions for jkroeker1

HAVE YOU EVER...
gone on a blind date? yYES
skipped school? YES TOO MANY TIMES
sung karaoke? NO IT'S WOULDN'T BE GOOD
made prank phone calls? YES ELECTRIC HAMMER ANYONE?
laughed until some kind of beverage came out of your nose? YES COCA COLA
danced naked in the rain? YES A FEW TIMES
lived in more than 1 country? YES THE NETHERLANDS
driven across the United States? YES SEATTLE TO VEGAS
ridden on an elephant? NO
been to an NFL Football game? NO IT'S ON MY BUCKET LIST
been kissed under the mistletoe? YES
played Cops and Robbers? YES
been to Florida? NO
swam in the ocean? YES
seen a falling star and made a wish? YES







JANUARY'S RECIPES

NEW YEAR'S DAY BLACK-EYED PEAS

INGREDIENTS
1 pound dry black-eyed peas, soaked and drained
2 cups chopped cooked ham
1 pinch garlic powder
salt and pepper to taste
1 onions, diced
1 (14.5oz) can whole tomatoes

METHOD/STEPS
Place black-eyed peas in 8 quart pot. Add enough water to fill pot 3/4 full.
Stir in ham and diced onions, and season with salt, pepper and garlic powder.
Place tomatoes in a blender or food processor and blend until the tomatoes are liquefied. Add tomatoes to the pot.
Bring all ingredients to a boil. Cover pot and simmer on low heat for 2 1/2 to 3 hours, or until the peas are tender.


DIABETIC BANANA BREAD

INGREDIENTS
1 cup whole wheat flour
1 cup all-purpose flour
2 tablespoons baking powder
1 pinch salt
2/3 cup brown sugar, Splenda blend
3 tablespoons olive oil
2 eggs
3 large ripe bananas
1/2 cup walnuts (optional)

METHOD/STEPS

Preheat oven to 325 degrees F.
Sift flours together with baking powder and salt..
In a medium bowl mash and mix the bananas with oil and eggs.
Add the sugar blend to the flour mix and then add the wet ingredients to the dry. Mix well.
Fold in walnuts if using.
Pour into loaf pan and sprinkle with a little brown sugar if desired.
Bake at 325 degrees for 40 minutes.







ALL DONATIONS GO TO BIGGER PRIZES
No amount is too small, so please find the 'Donation Button' in the League
News Box and donate to YOUR league!
We thank ALL of our Nutty Friends for their support.







PLEASE REMEMBER TO THANK YOUR STAFF MEMBERS WHO GIVE THIER
TIME TO BRING TOURNEYS TO YOUR LEAGUE 24 / 7 / 365 !!

THANK YOU TO ALL OF OUR MEMBERS WHO MAKE IT POSSIBLE FOR NUTTY
FRIENDS TO BE THE GREATEST LEAGUE ON CASES LADDER AND ON POGO

OUR MEMBERS ROCK!!

AGNES488, VMRT101, CASH4TAMMY, BCSNDR123, LUCKY_DES, PHYSCOSTONER