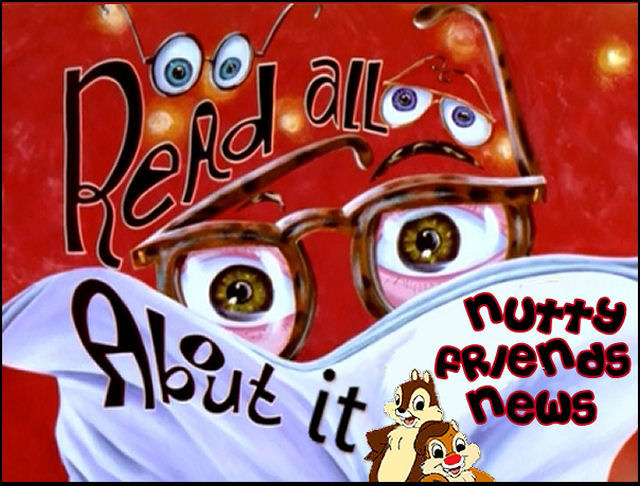 JULY 2017
NEWSLETTER
HAVE A FANTASTIC CANADA DAY & 4TH OF JULY






WELCOME TO ALL NEW MEMBERS!!
WELCOME TO NEW STAFF AND CONGRATULATIONS ON ALL PROMOTIONS!!






STAFF MEMBERS ARE ALWAYS NEEDED!

IF YOU HAVE A FEW HOURS A DAY,
WE WOULD LOVE YOU TO JOIN OUR TERRIFIC STAFF!
FILL OUT A TD APPLICATION!
TRAINING IS ALWAYS AVAILABLE!
QUESTIONS???? CONTACT ANY OF THE ADMIN STAFF

NEED BUX? JUST ASK ANY HOST AND HE/SHE WILL BE HAPPY TO HELP OUT






BTS IN ***DCR***IS HELD EVERY SINGLE DAY
BTS IN ***LOTTSO***IS HELD EVERY SINGLE DAY
16 GEMS TO DAILY BTS WINNERS

Please familiarize yourself with the LEAGUE RULES
located on the front of the League Page

Reminders for all members:
1) Please be in the game room before the posted starting time.
2) DCR tourneys begin 3-5 minutes past the posted time.
3) Other games start on time.
4) If you have jumped a tourney and have not entered the room before it
begins, the host will remove you from the tourney.
5) If you 'poof' from the game room during a tourney, please try to return
ASAP. You can also IM the host if you are trying to come back into the game
room. If you do not return, the host will remove you from the tourney.
6) Please post match results as winner / non-winner.
7) Always wish your opponent 'good luck'.
8) Confirm the host's winners with 'Y' or 'N'.






Our JULY contests

'CHRISTMAS IN JULY'
Contest runs JULY 1-31, 2017
Single winners of specially marked 'SECRET SANTA' tours will receive 1 contest point.
The winner then chooses ANOTHER PERSON from the SAME tour to receive 1 contest point.
***If someone wins more than one tour in a block, the extra point cannot be awarded to the same person.***

1st place wins either a NuttyFriends coffee mug or a 1 month diamond. 2nd place wins a NuttyFriends mousepad.
'DYNAMIC DUO' CONTEST
Contest runs JULY 1-31, 2017
Each member of the winning 2vs2 team gets 1 point. 2vs2 tours in any game count for this contest.

1st place wins either a NuttyFriends coffee mug or a 1 month diamond. 2nd place wins a NuttyFriends mousepad.


GOOD LUCK EVERYONE! WE HOPE YOU HAVE FUN WITH THE CONTESTS!!






NUTTY FRIENDS MERCHANDISE IS NOW ON SALE!!!
Nutty Friends mugs are $15.00
Nutty Friends mousepads are $8.00
Nutty Friends pens are $3.00
Please contact Agnes or VMRT for more information.








HAPPY BIRTHDAY TO OUR JULY BABIES!!!

IF YOU WOULD LIKE A BIRTHDAY TOURNEY HOSTED FOR YOU ON YOUR
SPECIAL DAY, PLEASE LET AGNES, VMRT, LUCKY_DES, LUCKYSAMMY OR TOOTHACHE KNOW WHICH DAY AND WHICH GAME.

IF YOU WOULD LIKE TO HAVE YOUR NAME ADDED TO OUR BIRTHDAY LIST,
PLEASE SEND YOUR BIRTHDATE (NOT THE YEAR!! LOL) TO VMRT






IMPORTANT!! IMPORTANT!! IMPORTANT!! IMPORTANT!!
***You MUST be an ACTIVE MEMBER to qualify or any special tour prizes***
If the standings page indicates that you have been IDLE for 4 days, YOU WILL
LOSE ANY POINTS AND GEMS ALREADY ACCUMULATED. THERE WILL BE NO
EXCEPTIONS TO THIS RULE!!!

POGO MAIL AGNES OR VMRT FOR ALL BADGE, CLUE EPISODE AND
MINI MALL REQUESTS!





JULY SPECIALS

JULY BIRTHDAY BASH
CANADA DAY SPECIAL - JULY 1ST
4TH OF JULY MASQUERADE BALL
MEMBER APPRECIATION
BATTLE OF THE AGES








***MEMBER SPOTLIGHT***
15 questions for ITALIANMAMMA80

HAVE YOU EVER...
gone on a blind date? NOPE
skipped school? YES…MANY MOONS AGO LOL
sung karaoke? YEP, BUT ONLY WITH SOME LIQUID COURAGE LOL
made prank phone calls? YEP
laughed until some kind of beverage came out of your nose? YEP
danced naked in the rain? NOOO!
lived in more than 1 country? NOPE
driven across the United States? NOPE
ridden on an elephant? HAHA, WHAT? NO LOL
been to an NFL Football game? NOT YET, BUT IT IS ON MY BUCKET LIST
been kissed under the mistletoe? YEP
played Cops and Robbers? YEP
been to Alaska? NO, TOO COLD LOL
swam in the ocean? YES!
seen a falling star and made a wish? YEP!






JULY RECIPES

PROSCIUTTO-WRAPPED PORK CHOPS (SERVES 4)

INGREDIENTS
4 boneless pork loin chops (5 to 6 ounces each)
coarse salt and ground pepper
2 t chopped fresh thyme leaves
4 slices prosciutto (about 2 ounces total)
2 t olive oil
lemon wedges, for serving (optional)

METHOD/STEPS
1. Season pork chops with salt and pepper. Sprinkle thyme leaves over
each, pressing to help them adhere to the meat. Wrap 1 prosciutto slice
around middle of each chop, like a belt; press ends to seal.
2. In a large nonstick skillet, heat oil over medium-high. Cook chops until
golden brown and cooked through, 4 to 5 minutes per side. (Cook in two
batches, if necessary, to avoid crowding.) Serve chops with lemon wedges,
if desired.

PARMESAN CHICKEN SALAD (SERVES 4)

INGREDIENTS
1/2 C mayonaise
2 T snipped fresh basil
1 T lemon juice
2 1/2 C chopped cooked chicken or turkey
1/4 C grated Parmesan cheese
3 T finely chopped celery
coarse salt and ground pepper
4-6 small tomatoes
Assorted torn or shredded greens

METHOD/STEPS
1. For dressing: In a small bowl, stir together mayonnaise, basil and lemon juice.
SET ASIDE
2. For salad: In a medium bowl, combine chicken, Parmesan cheese, green onions
and celery. Pour dressing over chicken mixture, toss to coat. Season to taste
with salt and ground black pepper.
3. Cover; chill in the refrigerator for 1 to 4 hours.
4. Slice tops off tomatoes and remove cores. Place tomatoes atop greens, then
crown each with a scoop of chicken salad.






WOULD YOU LIKE TO KNOW WHERE YOUR DONATIONS GO?
1. $50 per month keeps us as a plus league! (Plus leagues receive more bux per tourney and allows ur to offer 20K in our special tours.)
2. Your donation will allow us to offer more Cases Memberships!!
3. Your donation will allow us to give away more M&M badges and badge albums!
4. Your donation helps us to buy bigger and better contest prizes.

IF YOU WOULD LIKE TO MAKE A DONATION TO YOUR AWESOME LEAGUE, PLEASE CLICK THE DONATE BUTTON LOCATED ON THE
HOMEPAGE. ALL DONATIONS, NO MATTER HOW LARGE OR SMALL, HELP WITH THE UPKEEP OF THE LEAGUE.
We thank ALL of our Nutty Friends for their support.







PLEASE REMEMBER TO THANK YOUR STAFF MEMBERS WHO GIVE
THEIR TIME TO BRING TOURNEYS TO YOUR LEAGUE 24 / 7 / 365 !!
THANK YOU TO ALL OF OUR MEMBERS WHO MAKE IT POSSIBLE FOR
NUTTYFRIENDS TO BE THE GREATEST LEAGUE ON CASES LADDER AND ON POGO

OUR MEMBERS ROCK!!!!

AGNES488, VMRT101, LUCKY_DES, LUCKYSAMMY AND TOOTHACHE