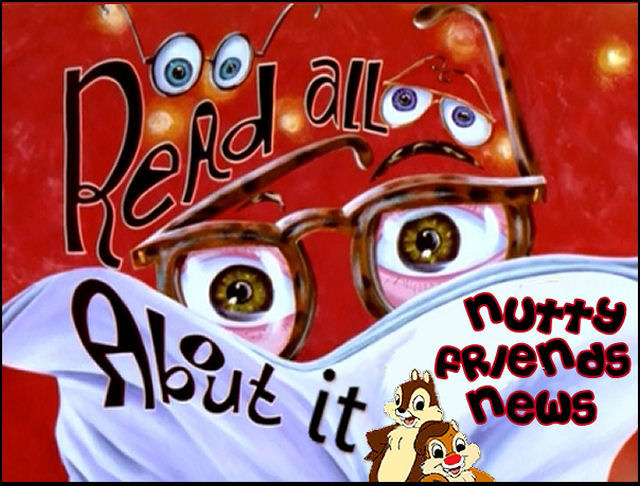 APRIL 2017
NEWSLETTER






WELCOME TO ALL NEW MEMBERS!!
WELCOME TO NEW STAFF AND CONGRATULATIONS ON ALL PROMOTIONS!!






STAFF MEMBERS ARE ALWAYS NEEDED!

IF YOU HAVE A FEW HOURS A DAY,
WE WOULD LOVE YOU TO JOIN OUR TERRIFIC STAFF!
FILL OUT A TD APPLICATION!
TRAINING IS ALWAYS AVAILABLE!
QUESTIONS???? CONTACT ANY OF THE ADMIN STAFF

NEED BUX? JUST ASK ANY HOST AND HE/SHE WILL BE HAPPY TO HELP OUT






BTS IN ***DCR***IS HELD EVERY SINGLE DAY
BTS IN ***LOTTSO***IS HELD EVERY SINGLE DAY
16 GEMS TO DAILY BTS WINNERS

Please familiarize yourself with the LEAGUE RULES
located on the front of the League Page

Reminders for all members:
1) Please be in the game room before the posted starting time.
2) DCR tourneys begin 3-5 minutes past the posted time.
3) Other games start on time.
4) If you have jumped a tourney and have not entered the room before it
begins, the host will remove you from the tourney.
5) If you 'poof' from the game room during a tourney, please try to return
ASAP. You can also IM the host if you are trying to come back into the game
room. If you do not return, the host will remove you from the tourney.
6) Please post match results as winner / non-winner.
7) Always wish your opponent 'good luck'.
8) Confirm the host's winners with 'Y' or 'N'.






Lap top contest points are in ALL GAMES.

We will be holding TWO contests during the month of April

'Nuttys Tie One On'
Contest runs April 1-30, 2017
All ties in Fortune Bingo or Everyone Wins Bingo count for 1 point
1st prize: 1 month diamond membership
2nd prize: $20 restaurant gift card

'LottsO fun'
Contest runs April 1-30, 2017
All players who score 4800 or higher in each round of tourney play will receive 1 contest point.
1st prize: Nutty Friends Coffee Mug
2nd prize: $20 restaurant gift card


GOOD LUCK EVERYONE! WE HOPE YOU HAVE FUN WITH THE CONTESTS!!








HAPPY BIRTHDAY TO OUR APRIL BABIES!!!

IF YOU WOULD LIKE A BIRTHDAY TOURNEY HOSTED FOR YOU ON YOUR
SPECIAL DAY, PLEASE LET AGNES, VMRT, LUCKY_DES, STONER, LUCKYSAMMY OR TOOTHACHE KNOW WHICH DAY AND WHICH GAME.

IF YOU WOULD LIKE TO HAVE YOUR NAME ADDED TO OUR BIRTHDAY LIST,
PLEASE SEND YOUR BIRTHDATE (NOT THE YEAR!! LOL) TO VMRT






IMPORTANT!! IMPORTANT!! IMPORTANT!! IMPORTANT!!
***You MUST be an ACTIVE MEMBER to qualify or any special tour prizes***
If the standings page indicates that you have been IDLE for 4 days, YOU WILL
LOSE ANY POINTS AND GEMS ALREADY ACCUMULATED. THERE WILL BE NO
EXCEPTIONS TO THIS RULE!!!

POGO MAIL AGNES OR VMRT FOR ALL BADGE, CLUE EPISODE AND
MINI MALL REQUESTS!





APRIL SPECIALS

APRIL BIRTHDAY BASH
EASTER MINI CONTEST
STAFF VS MEMBERS
BATTLE OF THE LEAGUES







***MEMBER SPOTLIGHT***
15 questions for SWEETLILMINDY

HAVE YOU EVER...
gone on a blind date? NO, THANK GOD! LOL
skipped school? YES
sung karaoke? YES
made prank phone calls? LMAO YES
laughed until some kind of beverage came out of your nose? NO
danced naked in the rain? NO
lived in more than 1 country? NO
driven across the United States? NOM NOT COMPLETELY
ridden on an elephant? WTF? NO!
been to an NFL Football game? NO
been kissed under the mistletoe? YES
played Cops and Robbers? NO
been to Alaska? NO
swam in the ocean? YES
seen a falling star and made a wish? WELL, OF COURSE! YES






APRIL RECIPES

CURRIED CHICKEN

INGREDIENTS
1 small red onion, cut into 1/2-inch chunks
1 green apple, quartered, cored & cut into 1-inch chunks
2 garlic cloves, sliced
2 tablespoons ketchup
2 teaspoons curry powder
coarse salt and ground pepper
4 boneless, skinless chicken breast halves
1/4 C low-fat plain yogurt
1/4 C chopped cilantro

METHOD/STEPS
1. In a 2-quart microwave-safe dish with lid, stir together onion, apple, garlic, ketchup, and curry powder.
Add 1/4 C of water. Season with salt and pepper; stir to combine.
2. Add chicken; season with salt and pepper. Cover and microwave on high for 5 minutes. Turn chicken
pieces over. Cover and microwave on high for 5 minutes longer or until chicken is opaque throughout.
Lift chicken from dish, and divide among four serving plates.
3. Stir yogurt into onion-apple mixture in dish; spoon sauce over chicken, and sprinkle with cilantro over each
plate. Serve with rice or noodles, if desired.

APPLE RICE PUDDING

INGREDIENTS
5 cups milk
3/4 C sugar
pinch of salt
1/2 C aborio rice
pinch of grated nutmeg
2 large eggs
1 C smooth unsweetened applesauce
1 teaspoon grated lemon zest
1 teaspoon pure vanilla extract
2 tablespoons Calvados or Applejack brandy
ground cinnamon for dusting

METHOD/STEPS
1. Place the milk, sugar, and salt in a heavy medium saucepan and bring to a simmer over medium heat.
Sprinkle in the the rice while stirring with a wooden spoon. Add the nutmeg. Cook, uncovered, at a simmer, stirring occasionally until the rice is very tender, about 40 minutes.
.2. While the rice cooks, place the eggs, applesauce, lemon zest, vanilla, and brandy in a blender jar and blend
until very smooth, about 30 seconds.
3. Add the egg mixture to the hot rice mixture all at once, stirring thoroughly. Cook, stirring constantly with
a heatproof rubber spatula, until the mixture is very hot and has the consistency of a medium-
thick custard sauce, about 5 minutes. Do not allow the pudding to boil.
4. Spoon the pudding into six 8-ounce stemmed water goblets or eight 6-ounce wineglasses, leaving a bit
of headroom. Refrigerate for at least several hours, or overnight. Once the pudding has set, cover each
glass with plastic wrap. Before serving, dust the top of each pudding with a little cinnamon.






ALL DONATIONS GO TO BIGGER PRIZES
No amount is too small, so please find the 'Donation Button' in the League
News Box and donate to YOUR league!
We thank ALL of our Nutty Friends for their support.

WE WOULD ESPECIALLY LIKE TO THANK CASHIEPOO FOR ALL THE TIME SHE SPENT AS A
PART OF OUR STAFF. WE WISH HER WELL AS SHE RETIRES FROM HOSTING TO SPEND TIME
WITH HER FRIENDS AND FAMILY. THANK YOU, TAMMY, FOR EVERYTHING FROM EVERYONE!!!







PLEASE REMEMBER TO THANK YOUR STAFF MEMBERS WHO GIVE THIER
TIME TO BRING TOURNEYS TO YOUR LEAGUE 24 / 7 / 365 !!

THANK YOU TO ALL OF OUR MEMBERS WHO MAKE IT POSSIBLE FOR NUTTY
FRIENDS TO BE THE GREATEST LEAGUE ON CASES LADDER AND ON POGO

OUR MEMBERS ROCK!!

AGNES488, VMRT101, LUCKY_DES, PHYSCOSTONER, LUCKYSAMMY AND TOOTHACHE