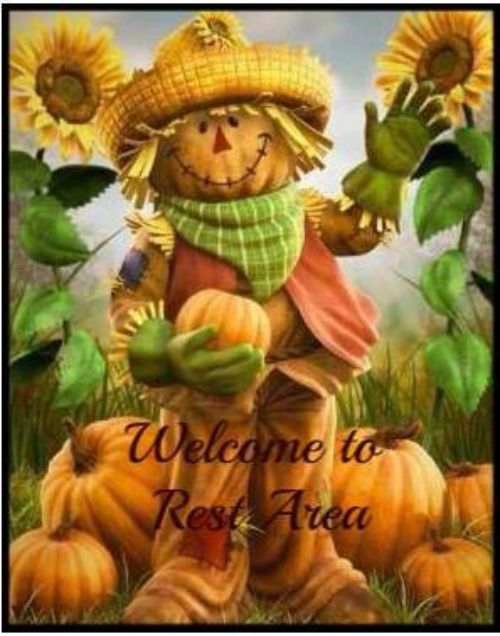 WE ARE VERY HAPPY TO HAVE YOU AS PART OF OUR FAMILY.
BE SURE TO JOIN IN ON THE FUN AS MUCH AS POSSIBLE...
WE WISH YOU ALL THE BEST OF LUCK IN TOURS!
BE SURE AND SIGN IN DAILY FOR YOUR FREE BUX!
PUZZLE TIME!!
NEW PUZZLE'S UP.... HOPE YOUR ENJOYING THESE PUZZLES TO HELP GIVE YOU SOMETHING TO DO BEFORE TOURNEY TIME! IF YOU HAVE A CERTAIN TYPE PUZZLE PICTURES YOU WOULD BE INTERESTED IN PLAYING MORE OF JUST POST IT IN CHAT. ENJOY AND HAVE FUN...SEE YOU IN THE TOURNEY'S! !!
40

45

40

****NOVEMBER SPECIALS****

BINGO MANIA W/ SHELL - NOV. 13 AT 9 PM 

BINGO TOC W/ DEB - TBA 
    MEMBER APPRECIATION W/DON - NOV. 20 AT 9PM
BIRTHDAY BINGO W/ SHELL - NOV. 27 AT 9PM 
 HUMP DAY W/LAURIE - TBA  AT 5 PM
BIG BUX PEAKS W/ LAURIE - TBA AT 5 PM
HOPE YOU CAN JOIN US IN OUR SPECIALS
WISH EACH ONE OF YOU VERY GOOD LUCK
AND MOST OF ALL HAVE FUN!!!! 
***KEEP CHECKING MAIN ***  
~~  ALL GAMES ROOM LINKS CAN BE FOUND  ~~
ON THE TOURNEY TAB SECTION OF REST AREA SITE
 LOWER RIGHT HAND SIDE OF PAGE
JUST CLICK ON PICTURE FOR THE ROOM YOU WANT
TOURNEY TIMES ARE:
~5pm~9pm~

  

 REST AREA MEMBERS ARE YOU UP FOR A CHALLENGE??
IF YOU ENJOY HAVING FUN, YOU LOVE TOURNEYS AND WOULD LIKE  GET TO KNOW ALL PLAYERS THEN TRY THE OTHER SIDE!!   REST AREA IS ALWAYS LOOKING FOR A FEW MORE HOST TO MAKE OUR LEAGUE GROW AND BE ABLE TO GIVE YOU A BIGGER CHOICE OF GAMES TO PLAY!
  Hosting is very simple and fun to do!
If you have played for at least 1 month,
and played several of our games
then what are you waiting for give it a try!
Put in that app today!
YOU WILL FIND TD APP LOCATED UNDER TOURAMENTS TAB.
WE HAVE A BLAST SO WHY NOT GIVE IT A TRY!
LOOKING FORWARD TO SEEING YOU IN THE OTHER SIDE!!
~~PRAYER LIST~~


IF U KNOW SOMEONE THAT NEEDS
A PRAYER SAID FOR THEM
LET ADMIN KNOW
Please keep all of our Rester family and their family's in your prayers!
WEEKEND SPEC, W/ DON
Time: 5PM
Date: TBA

BINGO MANIA W/ SHELL

Time: 9PM
Date: NOV. 13

BIRTHDAY W/SHELL 

Time: 9PM
Date: NOV. 27


MEMBER APPREC, W/DON
Time: 9PM
Date:NOV. 20 

BINGO TOC W/ DEB 

Time: 9PM

Date:TBA  

HUMP DAY W/  LAURIE
Time: 5PM
Date:TBA