"NANA"
A THOUSAND TIMES WE NEEDED YOU
A THOUSAND TIMES WE CRIED
IF LOVE ALONE COULD HAVE SAVED YOU
YOU NEVER WOULD HAVE DIED
A HEART OF GOLD STOP BEATING
TWO TWINKLING EYES CLOSED TO REST
GOD BROKE OUR HEARTS TO PROVE HE ONLY TOOK THE BEST
NEVER A DAY GOES BY THAT YOU'RE NOT IN OUR HEARTS AND SOULS
WE ARE IN NEED OF TOURNAMENT HOST !!!!
IF YOU CAN PUT IN ATLEAST 3 HOURS A WEEK
WE WOULD LOVE TO HAVE YOU ON THE STAFF !!!
FOR TD APP JUST CLICK ON THE HOST BADGE BELOW

BOL'S
MONDAYS-7:00PM WITH SILVERANGELS
TUESDAYS-8:00PM WITH STEPPERS
(TRYOUTS AT  6:45PM)
THURSDAYS-7:00PM WITH SILVERANGELZ
(POOL BOL)
300'S
SAWS,KENWEB, SUGAR,
WHOLENUT,HABMAN,BVFC,
TWISTED,LVTFLY,
AKAMICKEY,JAIMSAD,
BOGEY,ARTICWOLF,
PAPASMURF,TFBUSH,
BRANDON,SHYNSENSITIVE,
THEPINKBANDIT,RCHEVR6366,
ERNHART,GR8GUY,POLANDER,
MUGUNR,MORGAN,SPARTY,AAEUCHRE,
BINGONUT, JSNOW,KENMAR, CRUTCH,
OKAYLETMEWIN,WEISERKID,SCOUTER,
CHRISTIANMAN
BOL WINNERS
MONDAY--MARCH 18TH-RLEAGUE
TUESDAY--MAR 19TH-STEPPER
THURSDAY-MAR 21ST-RLEAGUE



KING
~SAWS~
~ MAY 2013~




QUEEN
~NANA~
~ FOREVER ~




PRINCESS 
~SUG ~
~ MAY 2013 ~




TOC
~ SAWS~
~ APRIL 2013 ~




MVP 
~ BLACKBIRD~
~ MAY 2013 ~




BOTS
~ KENWEB ~
~ MAY 2013 ~
Layout © 2011 | tht1.com | tagcatz design
FOR BOWLING TIPS
CLICK ON THE LITTLE
GUY BELOW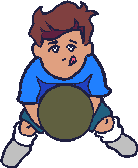 TO LEARN HOW TO CLEAN
YOUR JAVA CLICK ON THE
JAVA ICON BELOW