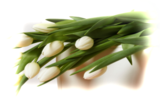 STAND BY ME HAS SOME OF THE MOST AMAZING PEOPLE

MAKE NEW FRIENDS WHILE HAVING FUN PLAYING
IN TOURNAMENTS AND LEAGUE GAMES.
COME AND JOIN US IN AMATHAUNTA ROOM


MONDAY.....9PM............Twisted Football
TUESDAY...9PM...............Amazing Race
WEDNESDAY...9PM............... Biggest Loser
THURSDAY...9PM............... Variety Twist
FRIDAY...9PM............... Multicombo
SATURDAY........9PM.................. Show Me The Money
SATURDAY........10PM..................Public Enemy #1

or Busted





Host grandmakay429
Please check pairings for week 1
Loser reports to grandmakay429 ty.


Make sure all scores are verified before posting in shout box.
April Month long Shout Box 50k - 90k
100k and Over Shout Box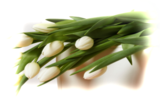 (FIRST) 1st Sunday Each Month



Check out the right side of league page .
Each button opens a new page with heaps of Helpful information
How to play what twist we play how to understand them.
There is also a birthday calendar
let us know the date of your birthday
and we will add it to calendar.
Easy to report a league loss link,
Click on them and enjoy learning more about Stand By Me


We also have sbm tournament rules
in the tournament page of the league page
plus a bragging board in the community section
You find them on the top bar of the league page
Click on those and have a browse around.



Ever thought you might like to try at becoming a TD..
We need TD's that can host in day-time and evenings
Please yim any admin or fill in
a TD application form.
We strive to make Stand By Me a friendly league.

TOC Champion

missy2bing
Busted.....

goose5671     
Multicombo....

hrsegrl39



Biggest Loser.....

qualanlong
Show Me Money

lrpentec
Public Enemy #1....

juggernaut_111

Design by issybella1