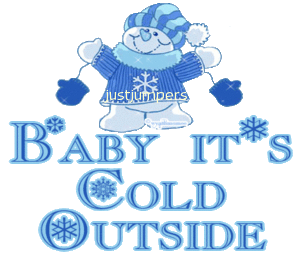 Winter is here Jumpers! While it may be cold outside there's one place that you will always get a warm welcome, and that's here with all your friends at Just Jumpers so take a break from the hustle and bustle of the holiday season and relax with friends.

Welcome to Just Jumpers:   canastaking, mickee, jenn, bmbwa, mav, chase, xgally, joker, pooh, kate, aloon, becky, cribby, spring, babysmrf, mike, bip, jerry and dale.   Great to see you all with us. If you need anything please ask any of our wonderful staff.
Welcome linda54236player to the Just Jumpers hosting staff. Linda is a great addition to our staff and we are all grateful to have her with us. 
Ever thought about becoming a host. We would love to have you. No experience necessary.  We will provide all the training.  Its fun and you earn extra buxx.  Get started today by filling out a simple application by clicking on Tournaments tab, then click on TD Application.
Gems Gems Gems:    You all accumulated over 3200 gems in Oct and Nov.  Wow thats alot. Great job everyone.   Keep playing and keep winning!

Upcoming Specials:
Saturday 12/7~ Follow the Host Tour with LORI
Sunday 12/8~ Canasta TOC Tour with CRISSI 
Tuesday 12/10~ Hot Seat Tour- STEPONEKIRSTY
Thursday 12/12~ Bowling TOC with  PRINCESS
Saturday 12/14~ Hog Slots TOC with  LORI
Sunday 12/15~ Bigg Buxx Single Elim Tour with  FROST 
This Week in Pogo:
Power Golfer Badge in Mini Golf Madness~ use 20 power ups this week
Star Struck Badge in Slingo Blast~  make 240 slingos this week 

From all of here at The Just Jumpers, we hope you have a safe and happy week.
~~~~~~~~~~~~~~~~~~~~~~~~~~~~~~~~~~~~~~~~~~~~~~~~~~~~~~~~~~~~~~~~~~~~~~~~~~~~~~~~~~~~ 
 If you would like to redeem all or some of your gems, please pogo mail me (rfrost1964) with your choices. Please be specific so it will be easier to find. Thank you.