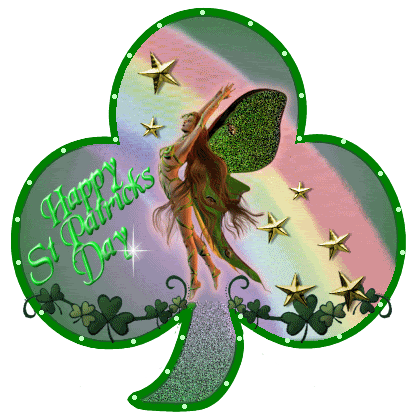 HAPPY SAINT PATTY'S DAY JUMPERS!! AS YOU KNOW WE ARE EXPANDING THE TYPE OF TOURS WE ARE HAVING. THE TOC'S WE WOULD LIKE TO DO SWISS TOC 2V2 AS WELL AS OUR REGULAR TOCS. WE ALSO HAVE MORE TWISTED TOURS COMING.ANY AND ALL SUGGESTIONS TAKEN. ST. PATTY'S DAY IS MARCH 17TH SO DRESS IN GREEN! MY TOURS WILL HAVE PRIZES AND A MINI DRESS UP CONTEST!! PLUS IF YOU DO NOT WEAR GREEN YOU GET PINCHED LOL. WE WOULD LOVE FOR YOU TO SPEND A LITTLE TIME WITH US.
BIG BUXXS MARCH, PLEASE JOIN ME STEPONEKIRSTY IN GOLF SOLITAIRE EVERY TUESDAY AT 10,30AM EACH TOUR WILL HAVE DONATION BETWEEN 5000 AND 10000 BUXXS TO TOUR WINNER HOPE TO SEE YOU THERE 
STACEYARLENE'S MARCH CONTEST.
IT WILL BE THE ONE THAT WINS THE MOST IN MY TOURS WILL BE THE WINNER. 
AS THE WINNER THEY WILL GET A FREE 2 MONTH GOLD MEMBERSHIP, IF THEY ARE ALREADY GOLD, PLAT OR DIAMOND OR HAVE ALREADY USED THE FREE GOLD THEY WILL GET 10,000 BUX
PLEASE JOIN HER ALL MONTH LONG.
HELPFUL HOUSEHOLD AND HEALTH TIP
FROM BRONZ
purchase Aconite and take as directed 
follow with iodine and phosphorus tablets as directed 
i had walking pneumonia last january
it was precipitated by a bout of bronchitis
i started this method of remedy within 4 days of realizing what i had
it knocked it right out of me your breath will be awful while taking and your stools will have an unpleasant odor but it worked for me
didn't care about the other as it was effective and those side effects disappear rapidly after you discontinue taking them just be careful that once you have the fever under control it does not reoccur
hope this helps....it did me!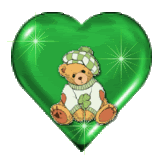 MEMBERS WITH OPEN ARMS SO ALL FEEL OUR FAMILY LOVE. IF YOU SEE THEM PLEASE SAY HI AND PREMIUM MEMBERS PLEASE GIFT BUXXS.
.
linnlinn640
kasha111_
mlordgraywolf 
alexasman123
coffeequeen1582
sastitt77
playerthebigcat
nyqt1021
billssexybaby73
goodgraciousjojo
honeybunny46p36
Cocacolamutter1
messyshyness728
cuterchschl6428
oneforrest1
msTruly1daful
yestadaysson1957
WE WELCOME YOU TO OUR FAMILY AND CANNOT WAIT TO GET TO KNOW ALL OF YOU.
WATCH FOR CASES BUXXS MULTIPLIERS FOR PREMIUM MEMBERS THOSE WHO PLAY GET PREMIUM BUXXS.
DIAMOND IS 19.95 A MONTH PLATINUM IS 9.95 A MONTH AND GOLD IS 29.95 FOR A YEAR.
ANNOUNCEMENTS AND OR BIRTHS 
WELCOME BACK TO HA CRISSI
FROST THANKS FOR A WONDERFUL JOB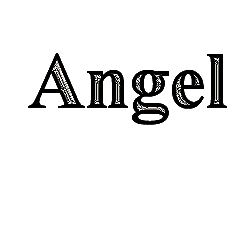 LOVING MEMORY OF GRANDPA 
I cried when you passed away, I still cry today.
Although we loved you dearly, we couldn't make you stay.
A golden heart stopped beating, hard working hands to rest.
God broke our hearts to prove to us he only takes the best, Love Keith and Kirsty

MARCH BIRTHDAYS
1st walkingbreezy
16th Lpixie
18th playwthpen
24th Hotnails6925
24th staceyarlene
25th Jeanlove25
25th Toasty215
27th Johanna20011983
29th Lynda1932
HAVE A BIRTHDAY PLEASE ALLOW US TO CELEBRATE WITH YOU. EITHER PUT IN CHAT BOX OR LET ANY ADMIN KNOW. NEEDING A THEME FOR YOUR PARTY YES WE WILL DO IT ALSO.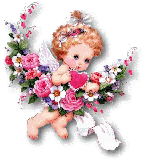 PRAYER LIST
KMORCEAU
LUCKY
LORI
PENNY

IF YOU HAVE SERVICE FAMILY MEMBERS NEEDING THOUGHTS AND PRAYERS PLEASE LET US KNOW
WE SUPPORT OUR MEN AND WOMEN SERVING AND PROTECTING OUR RIGHTS
SEAN DREER
DYLAN DREER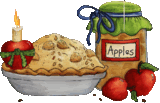 RECIPE SUBMITTED BY OUR OWN STACEY
YUMMY AND EASY
Easy Crock Pot Orange Chicken!
Even Easier Sauce
Sauce
Mix Orange Marmalade, BBQ sauce, and Soy Sauce!

Cook Chicken Breasts in the Crock-Pot, DRAIN THE JUICE, then pour the Mix over the Chicken and cook for another 30 on high.

So easy... SO easy!!
This is amazing.

ANY RECIPES CONCERNS PRAYERS PLEASE POGO MAIL TAZZIE OR SEND TO dreerone@yahoo.com
BIRTHDAYS PARTIES OR SPECIAL OCCASIONS POGO MAIL FROST OR SEND TO marci.moore99@yahoo.com
THANKS FOR ALLOWING US TO HOST AND PLAY IN TOURS WITH YOU
BE BLESSED AND WELL