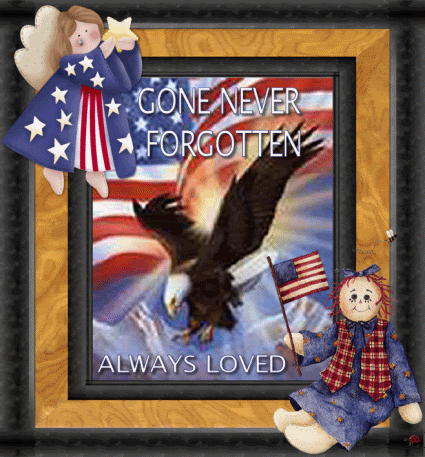 CONGRATULATIONS TO STACEY FOR ADMIN VERY WELL DESERVED. WELCOME TO NIKKI OUR NEWEST HOST !! THANKS FOR JOINING THE TEAM! GOT A LITTLE EXTRA TIME THINK ABOUT HOSTING. WE NEED YOUR HELP. PLEASE POGO MAIL STACEYARLENE1983 YOUR DESIRED TIMES GAMES AND ANY SPECIAL REQUESTS. PLEASE MAKE SURE TO REFRESH THE CALENDAR SEVERAL TIMES A DAY AS TOURS ARE POPPING UP ALL THE TIME! WE HAVE TWO NEW YAHTZEE PARTY ROOMS, ONE CLASSIC MODE FAST NAMED BOOKS AND WILD MODE FAST NAMED KEEPING IT CLEAN, FOR THOSE NEEDING A LITTLE WILD TIME. WE ARE CURRENTLY LOOKING FOR A NEW BOWLING ROOM THAT IS NOT A TEMP ROOM, AS POGO SEEMS TO BE REMOVING TEMP ROOMS! PLEASE CHECK THE FLASH NEWS AS FROST UPDATES IT FOR TOURS  SPECIALS TOURNAMENT OF CHAMPIONS AND CONTESTS AS WELL AS RANK TOURS. ANY ANNIVERSARIES WEDDING BIRTHDAY PLEASE EMAIL STACEY FROST OR TAZZIE PUT IN CHAT OR POGO MAIL.

TOURNAMENT OF CHAMPIONS MAY WINNERS
  5/2 LYNN DCR 
5/3 PLAYERTHEBIGCAT ALI BABA SLOTS 
5/16 LUCKY GOLF SOLITAIRE
5/17 CHARLIE BOWLING

RANK TOUR WINNERS
5/3
1ST WASH
2ND LUCKY
3RD BOBO 
5/10
1ST TAZZIE
2ND HANNER
3RD FUNNY
5/16
1ST CRISSI
2ND LUCKY
3RD OANDER
TEAM TOURNAMENT OF CHAMPIONS
5/17
STACEY HANNER
 
FOLLOW THE HOST~ WEEKLY WITH TAZZ OR STACEY. 6 ROUND TRUE SWISS IN A VARIETY OF GAMES
JOIN TAZZIE EVERY SUNDAY FOR RANK TOURS
ATTENTION ALL YOU STREAKERS, STEPONEKIRSTY IS HAVING A GOLF SOLITAIRE HIGH STREAK CONTEST FROM APRIL 1st TO APRIL 30th. THE TOP HIGHEST STREAKS WIN PRIZES. 1ST PLACE A BADGE ALBUM, 2ND PLACE WINS 2 MIX N MATCH BADGES AND 3RD PLACE WINS A MIX N MATCH BADGE.  
WEEKLY HIGH SCORE DCR CONTEST STARTING . PLAY IN THE MORNING DCR TOURS(8am to 9am) THE PLAYER WITH THE HIGHEST SCORE FOR THE WEEK (Monday to Sunday) WILL WIN A BADGE ALBUM. CONTEST WILL CONTINUE TILL END OF APRIL..

HELPFUL HOUSEHOLD AND HEALTH TIP
FROM TAZZIE
COFFEE GROUNDS IN YOUR FLOWER OR VEGGIE GARDEN AROUND THE PLANTS FERTILIZE KEEP SQUIRRELS AWAY. 
ENJOY YOUR SPRING PLANTING
A TABLESPOON OF OLIVE OIL A DAY HELPS YOUR DIGESTIVE SYSTEM FLOW BETTER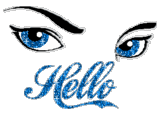 NAN
AUNTIEVG
SANROO (ROO) 
SUPERSTUDMAN
LIHEI6

WE WELCOME YOU TO OUR FAMILY AND CANNOT WAIT TO GET TO KNOW ALL OF YOU.
WATCH FOR CASES BUXXS MULTIPLIERS FOR PREMIUM MEMBERS THOSE WHO PLAY GET PREMIUM BUXXS.
DIAMOND IS 19.95 A MONTH PLATINUM IS 9.95 A MONTH AND GOLD IS 29.95 FOR A YEAR.
ANNOUNCEMENTS AND OR BIRTHS 
IF YOU ARE NEW PLEASE POST IN CHAT BOX OR POGO MAIL TAZZIE63 WITH YOUR BIRTHDAY

MAY BIRTHDAYS
17TH CRISSIANNINWV
18TH ANGELA3291
18TH CHRIS (STACEY'S MAN) 
21ST PARFAN2012
HAVE A BIRTHDAY PLEASE ALLOW US TO CELEBRATE WITH YOU. EITHER PUT IN CHAT BOX OR LET ANY ADMIN KNOW. NEEDING A THEME FOR YOUR PARTY YES WE WILL DO IT ALSO.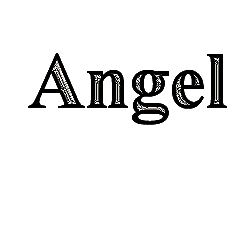 PRAYER LIST
KMORCEAU
LUCKY
LORI
PENNY
CRISSI
AUNT SANDY

IF YOU HAVE SERVICE FAMILY MEMBERS NEEDING THOUGHTS AND PRAYERS PLEASE LET US KNOW
WE SUPPORT OUR MEN AND WOMEN SERVING AND PROTECTING OUR RIGHTS
SEAN DREER
DYLAN DREER

RECIPE SUBMITTED BY COOKS.COM
MOTHER'S DAY OFF COFFEE CAKE
2 C ALL PURPOSE BISCUIT MIX
2/3 C MILK
1/2 C OATS UNCOOKED
1 EGG
2 TBSP FIRMLY PCKED BROWN SUGAR
1/2 TSP GROUND CINNAMON
MIX ALL OF THE COFFEE CAKE INGREDIENTS IN A BOWL

JUST UNTIL ALL DRY INGREDIENTS ARE MOISTENED
TOPPING
2/3 C OATS UNCOOKED
2/3 C FIRMLY PACKED BROWN SUGAR
1/2 C CHOPPED WALNUTS
1/4 C MELTED BUTTER
COMBINE ALL INGREDIENTS AND MIX WELL.

GREASE 8X8 INCH SQUARE BAKING PAN.
PUT HALF THE CAKE BATTER IN TO COVER BOTTOM OF PAN.
SPRINKLE HALF OF CRUMB TOPPING OVER BATTER.
SPREAD ON THE REMAINING BATTER AND SPRINKLE ON THE REST OF TOPPING.
BAKE IN A PREHEATED OVEN 400 DEGREES FOR 25-30 MINUTES
SERVE IN BED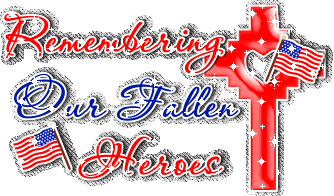 YOUR STAFF
">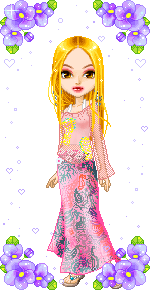 CRISSI
~HEAD ADMIN~



FROSTY
~HA GRAPHICS~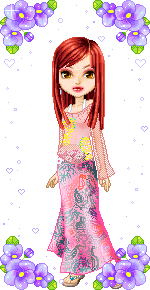 KIRSTY
~TD APPS STATS~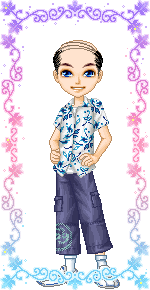 ~DREAM~
ACTIVATIONS



~PRINCESS~

">

~TAZZIE63~
NEWSLETTER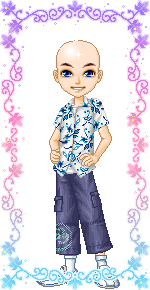 ~TRUK~
SARGENT OF ARMS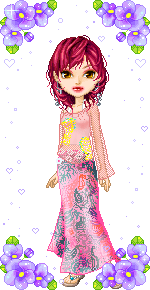 ~STACEY~
SOCIAL DIRECTOR



~JUSTIN~
HTD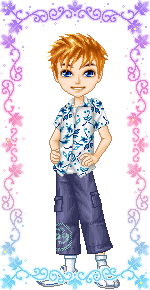 ~CAT~
TD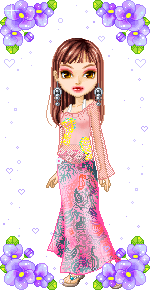 NIKKI
TD


ANY RECIPES CONCERNS PRAYERS PLEASE POGO MAIL TAZZIE OR SEND TO dreerone@yahoo.com
BIRTHDAYS PARTIES OR SPECIAL OCCASIONS POGO MAIL FROST OR SEND TO marci.moore99@yahoo.com
THANKS FOR ALLOWING US TO HOST AND PLAY IN TOURS WITH YOU
BE BLESSED AND WELL