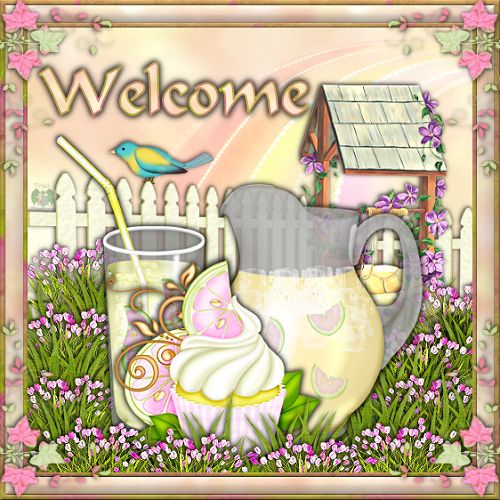 WELCOME TO USA_SINGLES
WONDERFUL NEWS
TOURNAMENT SCHEDULE AS FOLLOWS UNTIL MEMBERSHIP ACTIVITY INCREASES
MONDAY     WARM UP WITH RON AT 6
TUESDAY           NOONER WITH KATHY
   WEDNESDAY   WARM UP WITH RON AT 6
THURSDAY         NOONER WITH KATHY
FRIDAY  PRIME TIME AT 9 WITH NANA
SATURDAY   WARM UP AT 6 WITH NANA
SUNDAY   WARM UP AT 5 WITH NANA ... 
EACH SUNDAY WILL BE OUR SPECIAL TOURNAMENTS
PLEASE TAKE TIME TO REGISTER AT THE FOLLOWING LINK IN ORDER TO USE THIER GAMING TABLES:
http://www.playok.com/en/pinochle/
WHEN YOU REGISTER  TO USE THE SITE TO PLAY IN TOURNAMENTS YOU WILL CONTINUE TO USE YOUR CURRENT MEMBER ID, YOUR CURRENT PASSWORD, AND YOUR CURRENT EMAIL ADDRESS
REGISTRATION IS SIMPLE AND TAKES ONLY MINUTES.
THE REGISTRATION SITE OFTEN SAYS YOUR BROWSER IS TO OLD, JUST BELOW THAT IT GIVES YOU THE OPTION TO USE OLD VERSION, CLICK THERE AND IT WILL CONTINUE YOUR REGISTRATION.
THE SITE IS OF COURSE SLIGHTLY DIFFERANT THAN YAHOO BUT WE ARE SURE ONCE YOU PLAY A COUPLE OF TOURNAMENTS YOU WILL FIND IT TO BE BETTER EXAMPLE: THE GRAPHICS ARE CLEARER.. THERE WILL  BE A 30 MINUTE TIMER BY EACH NAME (THIS TIMER IS SET BY THE PERSON SETTING THE TABLE FOR PLAY)  THIS WILL ELIMINATE SLOW PLAY AND STALLING FOR AT THE END OF THE TIMER THE PLAYER WILL BE FF ... THERE IS ALSO THE ABILITY TO CHAT AT THE TABLES JUST LIKE YAHOO BUT NOTE TO SELF:  CARFUL NOT TO GET TIMED OUT FOR THE TIMER IS ON YOU WHEN YOUR TURN STARTS
NO SETTING AND HOLDING TABLES ... TABLES WILL BE SET BY THE HTD/TD UNTIL FURTHER NOTICE... ONCE EVERY ONE IS AT THE TABLE THE HTD/TD WILL ANNOUCE THE PAIRINGS AND WHO SITS FIRST..  SO YOU COME TO THE GAMING SITE RELAX AND WAIT FOR YOUR INVITE TO ENJOY TOURNAMENT PLAY...
DUE TO FAMILY AND HEALTH ISSUES MELISSA IS NO LONGER THE HA THAT POSITION IS NOW HELD BY KATHYGILBERTA@YAHOO.COM  JOIN US IN WELCOMING HER
FOLLOWING THE LEAD OF OTHER LEAGUES ...THERE WILL BE NO MORE WAITING 10 TO 20 MINUTES IN AN EFFORT TO MAKE THE TOURNAMENT A GO THIS IS A COURTESY TO OUR MEMBERS AND TO THE HTDs
ONLY EXCEPTION ...  IF A MEMBER YIM'S THE HTD IN CHARGE OF THE TOURNAMENT TO SAY THEY ARE ON THE WAY AND PLEASE WAIT
THANK YOU TO THOSE MEMBERS WHO ARE THERE TO PARTICIPATE AND ENJOY FELLOWSHIP WHILE COMPETING IN OUR TOURNAMENTS
WE LOOK FORWARD TO MORE MEMBERS TURNING OUT
IT IS OUR PLEASURE TO BRING TOURNAMENTS TO YOU
OUR VALUED MEMBERS  


SIGN UP FOR ONE TOURNAMENTS AND GET TO KNOW US!!
WARNING - WE CAN BE ADDICTIVE!!
HAVE SOME FUN AND PLAY SOME PINOCHLE
2014  IS THE YEAR OF BEAT FRANK IN ANY TOURNAMENT AND
YOU AND YOUR PARTNER SPLIT 
500 BUX
THIS DOES NOT COUNT WHEN FRANK IS A SUB... ONLY ORIGINAL LOSS WILL BE PAID 
"FRANK DARES YOU TO BEAT HIM AND TAKE HIS BUX!!" 
FIRST SUNDAY OF EACH MONTH IS THE TOURNAMENT OF CHAMPIONS
2ND SUNDAY OF EACH MONTH IS THE BIRTHDAY BASH ... IF YOUR BIRTHDAY IS IN THAT MONTH AND YOU PLAY YOU WILL RECIEVE GIFT BUX OF 500 BUX AND YOUR ENTRANCE FEE REFUNDED ... THERE WILL BE A BOUNTY ON ALL BIRTHDAY MEMBERS
FOR THAT MONTH  1000 BUX AND DOUBLES ARE PAID
THIRD SUNDAY OF EACH MONTH IS MEMBER APPRECIATION
SUNDAY TOURNAMENTS ARE ALWAYS THE BEST OF TIMES FOR ALL TO ENJOY 
EACH SUNDAY THERE WILL BE TD DONATIONS ... DOUBLES PAID ... ON OCCASSION THERE WILL BE AT RANDOM BOUNTIES OF 1000 BUX 
HELP WANTED!!!!!
DEDICATED AND HARD WORKING
WHO CAN GIVE ABOUT 3 HOURS A WEEK
TO RUN A TOURNAMENT ONCE A WEEK IN SINGLE
(OR MORE IF POSSIBLE)
LOUSY PAY BUT GREAT REWARDS
BUT YOU WORK WITH A GREAT GROUP OF PEOPLE AND LEAGUE!!
WILL TRAIN THE RIGHT PERSON FOR THE JOB!!
PLEASE CONTACT KATHYGILBERTA, HA
 OR NANA531MOM
AS ALWAYS TAKE CARE & GOD BLESS!!
Add Lines As Needed





TOC

MizBambi    


<td style="BORDER-BOTTOM: 4p