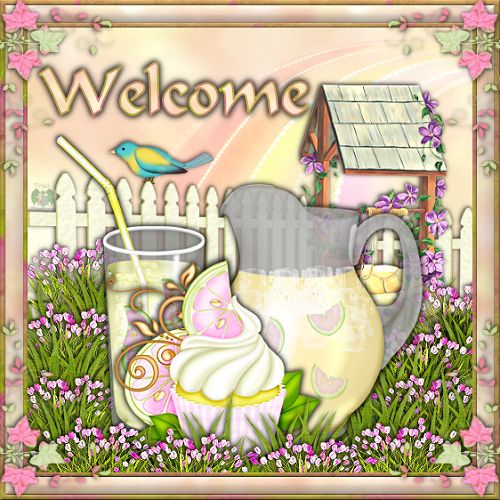 WELCOME TO USA_SINGLES
2014 HAS BROUGHT SOME CHANGES TO OUR LEAGUE THAT WE WANT TO SHARE WITH EACH OF YOU.
DUE TO FAMILY AND HEALTH ISSUES MELISSA IS NO LONGER THE HA
THAT POSITION IS NOW HELD BY KATHYGILBERTA
JOIN US IN WELCOMING HER
TEAM_USA IS BEING DISBANDED 
THE TOURNAMENTS WERE NOT GOING DUE TO LACK OF MEMBER PARTICIPATION
IT HAS BEEN REPLACED BY USA_SINGLE 
PRIME TIME SINGLES AT 9 IN ADV 7
WE ARE CONSIDERING MAKING ALL TOURNAMENTS 5/500 REG PINO EXCEPT FOR VARIETY WEDNESDAY
WE WILL MAKE THIS DECISION BY MARCH 15... PLEASE SEND COMMENTS TO KATHYGILBERTA@YAHOO.COM
WE WILL STARTING FEBRUARY 13TH BEGIN THE POLICY OF MOVING TOURNAMENTS IF WE DO NOT HAVE ENOUGH MEMBERS REGISTERED BY TOURNAMENT START TIME
ONLY EXCEPTION ...  IF A MEMBER YIM'S THE HTD IN CHARGE OF THE TOURNAMENT TO SAY THEY ARE ON THE WAY AND PLEASE WAIT
FOLLOWING THE LEAD OF OTHER LEAGUES ...THERE WILL BE NO MORE WAITING 10 TO 20 MINUTES IN AN EFFORT TO MAKE THE TOURNAMENT A GO THIS IS A COURTESY TO OUR MEMBERS AND TO THE HTDs
THANK YOU TO THOSE MEMBERS WHO ARE THERE TO PARTICIPATE AND ENJOY FELLOWSHIP WHILE COMPETING IN OUR TOURNAMENTS
WE LOOK FORWARD TO MORE MEMBERS TURNING OUT
IT IS OUR PLEASURE TO BRING TOURNAMENTS TO YOU
OUR VALUED MEMBERS  

WE HAVE DAILY TOURNAMENTS
BEING AT 10:00 AM FOR OUR MINI TOURNAMENT
SO IF YOU HAVE JUST GOTTEN THE KIDS OFF TO SCHOOL
AND THE HUBBY OUT OF THE HOUSE
GET A CUP OF COFFEE AND TAKE A SHORT BREAK
PLAY A GAME OF 5 HANDS WITH US.
WE ARE A FRIENDLY BUNCH, EAGER TO ENJOY YOUR COMPANY.
SIGN UP FOR ONE TOURNAMENTS AND GET TO KNOW US!!
WARNING - WE CAN BE ADDICTIVE!!
HAVE SOME FUN AND PLAY SOME PINOCHLE
2014  IS THE YEAR OF BEAT FRANK IN ANY TOURNAMENT AND
YOU AND YOUR PARTNER SPLIT 
500 BUX
THIS DOES NOT COUNT WHEN FRANK IS A SUB... ONLY ORIGINAL LOSS WILL BE PAID 
"FRANK DARES YOU TO BEAT HIM AND TAKE HIS BUX!!" 
2ND SUNDAY OF EACH MONTH IS THE BIRTHDAY BASH ... IF YOUR BIRTHDAY IS IN THAT MONTH AND YOU PLAY YOU WILL RECIEVE GIFT BUX OF 500 BUX AND YOUR ENTRANCE FEE REFUNDED ... THERE WILL BE A BOUNTY ON ALL BIRTHDAY MEMBERS FOR THAT MONTH OF
1000 BUX AND DOUBLES ARE PAID
EACH SUNDAY THERE WILL BE TD DONATIONS ... DOUBLES PAID ... ON OCCASSION THERE WILL BE AT RANDOM BOUNTIES OF 1000 BUX 
HELP WANTED!!!!!
DEDICATED AND HARD WORKING
WHO CAN GIVE ABOUT 3 HOURS A WEEK
TO RUN A TOURNAMENT ONCE A WEEK IN TEAMS AND ONCE A WEEK IN SINGLE
(OR MORE IF POSSIBLE)
LOUSY PAY BUT GREAT REWARDS
BUT YOU WORK WITH A GREAT GROUP OF PEOPLE AND LEAGUE!!
WILL TRAIN THE RIGHT PERSON FOR THE JOB!!
PLEASE CONTACT KATHYGILBERTA OR NANA531MOM
AS ALWAYS TAKE CARE & GOD BLESS!!
Add Lines As Needed