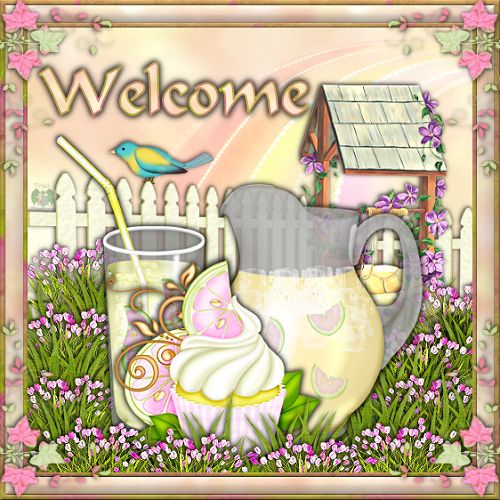 WELCOME TO USA_SINGLES

WE HAVE DAILY TOURNAMENTS
BEING AT 10:00 AM FOR OUR MINI TOURNAMENT
SO IF YOU HAVE JUST GOTTEN THE KIDS OFF TO SCHOOL
AND THE HUBBY OUT OF THE HOUSE
GET A CUP OF COFFEE AND TAKE A SHORT BREAK
AND PLAY A GAME OF 5 HANDS WITH US.
WE ARE A FRIENDLY BUNCH, EAGER TO ENJOY YOUR COMPANY.
STARTED FEBRUARY 11TH AND EVERY SECOND TUESDAY OF THE MONTH AT NOON
SURVIVORS BIG BUXZ TOURNAMENT
TD DONATION OF $2,000 BUXZ
THE FOLLOWING BEING PAID:
ALL DOUBLES
NO MELD
HIT/CATCH
1000 ACES
BOSTONS
WE HAVE DAILY TOURNAMENTS
SOME 5 HANDS & SOME 8 HANDS
IF YOU NEED A BREAK DURNING THE DAY
SIGN UP FOR ONE OF THEM AND GET TO KNOW US!!
WARNING - WE CAN BE ADDICTING!!
DURING THE HEAT THERE IS NOTHING LIKE
COMING INTO A COOL HOME AND ADVANCE 7 LOUNGE
BRING IN YOUR NICE COLD ICE TEA, SODA
AND FOR THOSE THAT STILL LIKE THERE COFFEE BRING THAT TOO.
COME IN AND JOIN YOUR FRIENDS FOR SOME PINOCHLE.
OUR PROJECT FOR HELPING OTHERS IN 2013
CROCHETING BABY ARTICLES, ADULT THROWS AND ETC.
WITH 100% OF THE PROCEEDS GOING TO CANCER PATIENT AND CANCER RESEARCH.
WE ARE ONE STEP CLOSER TO A CURE.
THANKS TO YOU ALL,
THANK YOU FROM THE BOTTOM OF MY HEART,
YOU ALL KNOW HOW PERSONAL THIS IS TO ME.
WE ARE ACCEPTING MONETARY DONATIONS OR DONATIONS OF BABY YARN TO MAKE THIS POSSIBLE.
ANYONE IN NEED OF A BABY GIFT FOR A BABY SHOWER
COME AND SUPPORT OUR CAUSE THIS YEAR!!
IF ANYONE IS INTERESTED IN PURCHASING
A BABY BLANKET, BOOTIES, HATS, TODDLERS CLOTHING, A THROW FOR YOURSELF AND ETC.
PLEASE CONTACT ANY ADMINISTRATOR FOR MORE DETAILS.
CHRISTMAS IN JULY
STARTED JANUARY 1ST – JULY 4TH.
MELISSAANN777 WILL KEEP TRACK OF YOUR DOUBLES THAT ACCUMULATE IN YOUR BANK
A GOLD MEMBERSHIP IS THE PRIZE TO THE HIGHEST MEMBER
IF THE WEATHER IS TOO HOT TO GO OUTSIDE AND ENJOY
THEN STAY INSIDE WHERE YOU CAN CONTROL IT
HAVE SOME FUN AND PLAY SOME PINOCHLE
CHRISTMAS IN JULY AS OF MAY 22ND, 2013
1ST – FLGRAGE
2ND – POPSWM
3RD – KATHYGILBERTA
A NEW CONTEST
FOR MOST WIN FOR THE MONTH
EACH MONTH WE WILL CALCULATE THE WINNER FOR THE MONTH
THE WINNER FOR THE MONTH WILL RECEIVE 2,500 LADDER BUXZS.
THEN COME DECEMBER ALL 12 WINNERS WILL PLAY AGAINST EACH OTHER
TO SEE WHO WILL BECOME "MOST WINS FOR 2013"
GRAND PRIZE OF 5,000 LADDER BUXZ
JANUARY – FLGRAGE
2ND KATHYGILBERTA
3RD - POPSWM
FEBRUARY – FLGRAGE
2ND – POPSWM
3RD - DALEFRONTROYAL
MARCH – FLGRAGE
2ND POPSWM
3RD - KATHYGILBERTA
APRIL – FLGRAGE
2ND - POPSWM
3RD - DALEFRONTROYAL
MAY – FLGRAGE
2ND - POPSWM
3RD - MANTA_N_SKATES2
JUNE – JULY – AUGUST – SEPTEMBER – OCTOBER – NOVEMBER – DECEMBER
LATE NIGHT @ 11:00 PM
7 DAYS A WEEK!!
JUST WHAT YOU HAVE BEEN ASKING FOR!!
LATE NIGHT WITH FRANK
MONDAY THROUGH SUNDAY
JOIN IN THE FUN AND SUPPORT THE LEAGUE!!
USA_SINGLES RISE & SHINE @ 10:00 AM
MONDAY THROUGH SUNDAY
DOUBLES GO TOWARDS "CHRISTMAS IN JULY"
PLEASE READ THE RULES
IF THERE IS ANY THAT YOU DO NOT UNDERSTAND OR NEED EXPLAINED
PLEASE FEEL FREE TO EMAIL
MELISSAANN @ MELISSAANN777@YAHOO.COM – HA
KATHY @ KATHYGILBERTA@YAHOO.COM – CO HA
ANYONE WHO KNOWINGLY
SIGNS UP FOR A TOURNAMENT WITH OUR LEAGUE
THEN SIGNS UP FOR A TOURNEY IN ANOTHER LEAGUE
SCHEDULED AT THE SAME TIME
WILL FACE THE FOLLOWING CONSEQUENCES
1ST OFFENSE 3 DAYS BOXING
2ND OFFENSE 7 DAYS BOXING
3RD OFFENSE 30 DAYS BOXING
DUE STRICTLY TO LEAGUE RULES ABIDING BY A NO TOLERANCE FOR CHEATING
THE DECISION TO BAN THE FOLLOWING:
MR8BALLPLAYER AND JOHN HILDERBRAND39
ARE HEREBY IMMEDIATELY REMOVED PERMANENTLY FROM OUR LEAGUES STANDINGS
IN ADDITION THERE IS A LIFE TIME BAN OF THEM EVER REJOINING
EITHER OF OUR LEAGUES DUE TO THE OFFENSE BEING CONSIDERED HORRENDOUS
NOW LABLED AS A CHEATER
HELP WANTED!!!!!
DEDICATED AND HARD WORKING
WHO CAN GIVE ABOUT 3 HOURS A WEEK
TO RUN A TOURNAMENT ONCE A WEEK IN TEAMS AND ONCE A WEEK IN SINGLE
(OR MORE IF POSSIBLE)
LOUSY PAY BUT GREAT REWARDS
BUT YOU WORK WITH A GREAT GROUP OF PEOPLE AND LEAGUE!!
WILL TRAIN THE RIGHT PERSON FOR THE JOB!!
PLEASE CONTACT MELISSAANN777 OR KATHYGILBERTA
MELISSAANN777 YOUR HA HAS AN OPEN DOOR POLICY
SO PLEASE FEEL FREE TO EMAIL HER AT MELISSAANN777@YAHOO.COM
SHE IS ALWAYS INTERESTED IN THE MEMBERS IDEAS AND SUGGESTIONS
WE ARE ALWAYS INTERESTED IN HEARING FROM YOU
AS ALWAYS TAKE CARE & GOD BLESS!!
Add Lines As Needed