HELLO LUCKYSTARS :)
AS YOU ALL KNOW POGO IS RETIRING MOST OF OUR TOUR GAMES. THE GAMES THEY HAVE BROUGHT IN ARE NOT SUITABLE FOR TOURS, THEREFORE WE HAVE TO ADD MORE. I ASKED PLAYERS FOR THEIR INPUT AND WE HAVE 4 NEW GAMES TO BRING TO YOU. BEGINNING MONDAY JULY 22nd WE WILL BE INTRODUCING BINGO LUAU, EVERYONE WINS BINGO, JUNGLE GIN AND YAHTZEE PARTY. IF ANYONE WOULD LIKE ANY OTHERS ADDING, PLEASE LET ME KNOW.
WELCOME TO OUR NEW MEMBERS, WE ARE HAPPY YOU HAVE JOINED US AND LOOK FORWARD TO MEETING YOU IN OUR TOURS. IF YOU NEED ANY HELP PLEASE ASK ANY OF OUR HOSTS WHO WILL BE MORE THAN HAPPY TO HELP :)

 
DUE TO HOST ILLNESS AND OTHER PERSONAL REASONS WE HAVE HAD TO REDUCE THE NUMBER OF DAILY TOURS ESPECIALLY WEEKENDS. THIS IS ONLY SHORT TERM AND WE WILL BE BACK TO FULL SCHEDULE AS SOON AS POSSIBLE. PLEASE BEAR WITH US.



ALL STAFF HAVE TRILLIAN, PLEASE FEEL FREE TO ADD THEM, THEY ARE LISTED ON LEAGUE MAIN PAGE, IF YOU HAVE ANY PROBLEMS OR NEED TO CONTACT THEM YOU WILL BE ABLE TO REACH THEM.



WE WILL BE SETTING UP OUR TOC AND SPECIAL TOURS, PLEASE WATCH FOR YOUR INVITES AND CHECK SHOUT BOX.
IF YOU HAVE ANY SPECIAL EVENTS OR REQUESTS FOR TOURS PLEASE LET US KNOW AND WE WILL SEE WHAT WE CAN DO.



WE WOULD LIKE TO WISH HAPPY BIRTHDAY TO ALL MEMBERS CELEBRATING THIS MONTH, PLEASE LOOK OUT FOR THE BIRTHDAY TOURS.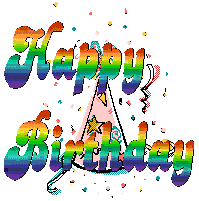 IF YOU WOULD LIKE YOUR BIRTHDAY ADDED TO THE LIST PLEASE LET A MEMBER OF STAFF KNOW AND WE WILL BE HAPPY TO DO THAT.


THERE ARE PLAYERS HAVING PROBLEMS REGISTERING FOR TOURS, PLEASE SIGN INTO LEAGUE AND HIT REGISTER NEXT TO THE TOUR. THIS WILL MAKE IT EASIER FOR YOU.




A REMINDER TO ALL, WE ARE A DRAMA FREE LEAGUE, IF YOU HAVE ANY ISSUES PLEASE CONTACT MAR OR KEL AND THEY WILL BE HAPPY TO ADDRESS ANY PROBLEMS YOU MAY HAVE.
A REMINDER TO PLAYERS, HOSTS GIVE UP THEIR FREE TIME TO SET AND RUN TOURS FOR YOU, PLEASE BE RESPECTFUL TO THEM AND TO OTHER PLAYERS, TREAT ALL AS YOU YOURSELF WOULD LIKE OTHERS TO TREAT YOU




TO KEEP OUR TOURS RUNNING SMOOTHLY AND ON TIME, PLEASE MAKE SURE YOU REGISTER AND GO TO THE ROOM 5 MINS BEFORE TOUR TIME, IF YOU ARE NOT IN THE ROOM AT ROLL CALL YOU WILL BE REMOVED. ROLL CALL IS :59 TOUR IS CLOSED AND STARTED :00




THANK YOU PIXI  FOR A FANTASTIC SETTING FOR OUR LEAGUE PAGES, GREAT JOB.





GOOD LUCK AND HAPPY TOURING.



THANK YOU ALL FOR YOUR LOYALTY AND SUPPORT, SEE YOU IN THE TOURS, GOOD LUCK HAVE FUN AND HAPPY TOURING, MAR, KEL, SCOTT, JAN, ED,  KITT  AND DEANIE 

BIGGEST LOSER

MAR

 




VAULTS STEPS

LIZ

 




QUEEN WHINER

KB


 




BOWLING TOC

CINDY

 

 

MONO TOC

PHARO

 

 

VAULTS TOC

JD

 

 

BOWLING TOC

JD

 

 

HALLOWEEN

JD

 

 

BOL WARRIORS

CORDY


 

 
Design & Layout © 2017 | pixidesign.com | Pixie
Edited By Mar