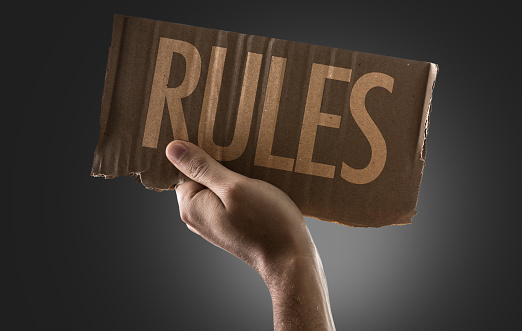 WELCOME TO BOWL OF FUN TOURNAMENTS PAGE
CHECK THIS PAGE FOR TIMES. DAYS AND HOSTS. 
HOP ON TOURS YOU WISH TO PARTAKE IN - MAKE SURE YOU CAN MAKE IT!
TD'S HAVE ENOUGH TO DO WITH RUNNING TOURS -
SO IF YOU CANNOT MAKE IT, PLEASE REMOVE YOURSELF. 
NO SHOWS WILL FORFEIT THEIR MATCH TO OPPONENT. IF YOU ARE RUNNING LATE
HOP ON AS SOON AS YOU CAN. WE PLAY A FUN, FAIR GAME
WE ARE ALL ABOUT FUN, NO DRAMA!!!
NO OPEN BOWLING BEFORE TOURS BEGIN. TOURS NEED TO START WITH LIVE GAME FEED CLEARED. TOURS NEED TO START FRESH, ON TIME AND ARE LED BY THE HOST.
PLEASE PAY ATTENTION TO THE BLUE PRINT FROM HOST AND FOLLOW THE LEAD OF THE TD DURING THE TOUR. WITH LARGER TOURS IT IS IMPERATIVE FOR ALL REGISTERED TO MAKE SURE TOURS RUN CORRECTLY AND IN A TIMELY FASHION
.**YOU MAY WANT TO REFRESH YOUR GAMES BEFORE EACH ***TOUR***------------ (***NOT ROUNDS***) TO GIVE YOU THE BEST STRENGTH IN YOUR GAME.
REPEATED GAME PLAY WITHOUT REFRESHING MAY CAUSE LAGGING. -
REFRESHING BETWEEN ROUNDS IS AUTOMATIC FORFEIT OF THAT ROUND - QUIT GAMES DURING TOURS ARE AUTOMATIC FORFEIT AS WELL
THANK YOU FOR MAKING OUR LEAGUE AND TOURS SUCH A SUCCESS!! YOU ALL ROCK!!!
SHOULD YOU WANT TO PRACTICE, PLEASE COME EARLY AND ALLOW YOUR PRACTICE GAMES TO END 5 MINUTES BEFORE TOUR IS SET TO BEGIN.
IF TOURS ARE SCHEDULED BACK TO BACK, THERE WILL BE NO OPEN BOWLING (MEMBERS/NONMEMBERS) UNLESS TIME ALLOWS - OPEN BOWL WILL ALWAYS CLOSE 5 MINUTES BEFORE EACH TOUR. 
ALLOW HOST TO POST ALL MATCHES BEFORE ANY COMMENTING - POST SCORES HONESTLY - ALLOW TD / HOST TO RUN THE TOUR - OTHER SHOULD NOT INTERVINE.
HOSTS ARE TRUSTING IN YOU ALL PLAYING A FAIR & HONEST GAME. ANY CHEATING WILL RESULT IN IMMEDIATE TERMINATION.
THERE WILL BE NO TOLERANCE RULE. HOSTS ARE HERE TO SUPPLY FUN DRAMA FREE ENVIRONMENT - NOT TO BABYSIT - PLEASE BE APPRECIATIVE AND RESPECTFUL OF OUR HOSTS - HOSTS DONATE THEIR TIME AND BUX TO BRING YOU A PLACE TO ENJOY GOOD FUN GAMING AND TOURS - PLEASE COMPLY WITH THESE RULES.
THANK YOU ALL FOR APPLYING YOURSELVES TO THESE TERMS AS IT ALLOWS OUR TOURS TO RUN SMOOTHLY.
*** SHOULD YOUR GAME DROP OR FREEZE AFTER 2ND FRAME - YOUR ROUND WILL BE FORFEITED TO YOUR OPPONENT - THERE ARE NO DO OVERS. THIS RULE IS IN PLACE TO AVOID RESTARTS JUST FOR THE SAKE OF RESTARING TO BETTER YOUR GAME.***
 WHEN IN OUR LEAGUE ROOMS PLEASE RESPECT  HA/HTD - ALL TD'S AND MODERATORS - WE ARE A TEAM WORKING TOGETHER TO PROVIDE A FUN DRAMA FREE ATMOSPHERE.
PLEASE DO NOT BANTER BACK AND FORTH, LET THE TD IN CHARGE HANDLE THE SITUATION - WHEN MORE THAN TD (UNLESS IT IS HA) TRIES TO CALM THE ROOM, MULTIPLE INPUT FROM MEMBERS/NON MEMBERS ONLY ESCALATES AND DISRUPTS THE TOUR AND THE ROOM.
OUR GOAL IS TO PROVIDE FUN TOURS ENJOYED BY FUN, FRIENDLY AND COMMUNICATIVE PEOPLE AS WE ALL NEED A PLACE TO FIND SOME HAPPINESS IN OUR DAY TO DAY CHALLENGES. WE ALL NEED SOME COMFORT IN THESE HARD TRYING TIMES.
THANK YOU CYNDI - CINDERSLOVE5 - HA / HTD / LEAGUE OWNER















   
  










































.