Attention all Joy agents...
Who did it and what did they do?
Come and play to .....
Find The Culprit!
Put your detective skills to the test.
One tour almost every day will be a mystery tour.
Each mystery tour will have a different item.
The item will reveal how many clues you will receive.
(Location) which reveals 1 clue
 (Information) which reveals 2 clues
(Action) which reveals 3 clues
First to 1-Find the Culprit and 2-reveal what they did wins!
First place...  Way to go Rezz! Best  Detective Ever t shirt your choice of color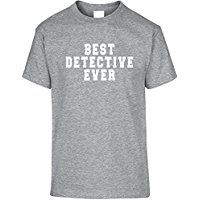 Second place...Way to go tuf! 3000  buxxx
Third place.... Way to  go grama! 1000 buxxx
Thanks Neva for sharing your exciting trip to Egypt with us for this  months contest!

                
               


Hosts vs Members
Thursday, August 17th from 9pm-1030
Hosts with  Pat!
Members with Lucky!
1000 TD donation

Trivia tour
Reg Std ....Friday, August 18th from 9pm-1030
Teams tour single elimination with host ...Lucky!
2000 buxx for winners plus 100 per correct question answered
500 buxx bonus question



MADMAN'S MADHOUSE
Tuesday, August 22nd  from 8pm to 9:30
1500 BUXXX to be won!


Member Appreciation Tour
Thursday, August 24th at 9pm
With host  TBA
TD donation???


Joy's Biggest Losers!
Friday, August 25th AT 8pm with host....TBA
Teams tour single elimination
Reverse No Rules tour where winners are declared with
Trophy on main  "The Biggest Losers!"
2000 TD Donation


Name Game
Thursday, August 31st at 9
With host...Lucky!
Winner gets to pick any other member and the
Winner chooses  said members new name !
The said member must  change their POGO name for a   month.
And use that name when playing in tours till next moth's victim.
1000 TD Donation







TOC
~Daunti ~
~ August ~




Member vs Staff
~Betty ~
~ July ~




Pepsi vs Coke
~Jean4Pepsi ~
~August ~




Joys Biggest Losers
~Grama Brenda ~
~ July ~




BigBux
~Betty ~
~ August ~




Member Appreciation
~Rezzz ~
~ July ~
Layout © 2017 | tht1.com | Lees design
edited by:luckbmylady2nite