December special!
Spell the word JINGLE by winning tours.
Each day will be a different letter in the word JINGLE.
Contest to be over by December 15th.
First place will win a beautiful bracelet from MJ.
Second place gets 3 lovely ornaments!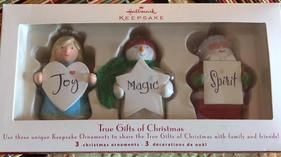 Third place will get something special from POGO!
Good luck everyone! Happy Gaming :)
Race for First!
Wednesday, December 5th at 8pm with Lucky!
1 v 1
 1000 TD donation



BIG  Buxxx  Tour!
Thur December 6th from 9pm-1030
With host Jean
5000 TD  DONATION
December 8th and 9th at 4 pm we will be trying out the rooms in Safe Harbor.  Everyone who is interested needs to try to register and log in as per the instructions in your message box on the main page.  If you have trouble signing in please get hold of Rez on facebook or trillian im.  This move is
seeming more important as problems with Pogo get worse.  If you have any questions Please contact Rez. 

REZITS RUBBER ROOM
Tuesday, December 11th  8pm to 9:30
1500 buxxx to be won!


Joy's Biggest Losers!
Wednesday, December 12th AT 8pm with host....Lucky!
Teams tour single elimination
Reverse No Rules tour where winners are declared with
Trophy on main  "The Biggest Losers!"
2000 TD Donation



TOC
Thursday, December 13th from 9-1030 with Jean
1000 TD donation



Fight Night
Tuesday, December 18th from 8pm to 930
With host  Rezit!
TD donation 1000


Trivia tour
Reg Std ....Wednesday, December 19th from 9pm-1030
Teams tour single elimination with host ...Rezit
2000 buxx for winners plus 100 per correct question answered
500 buxx bonus question



Hosts vs Members
Thursday, December 20th  from 9pm-1030
Hosts with  TBA
Members with TBA
1000 TD donation


Merry Christmas! There may or may not be tours. Hope everyone has a blessed time with family and  friends this Holiday season!


Member Appreciation Tour
Monday, December 31st at 9pm
With host  TBA
TD donation???


 





TOC
~Dina ~
~ November ~




Member vs Staff
~Lucky ~
~ November ~




Battle of the Sexes
~Dina ~
~ November ~




Joy's Biggest Losers
~ Rez Judy~
~ November ~




Fight Night
~ Rez Shado Sting ~
~ November ~




Member Appreciation
~ Trapper~
~ November~
Layout © | tht1.com | tagcatz design
Edited by: lucky