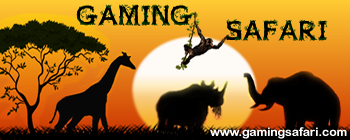 Please follow and read each prompting closely as you start the process!

Copy and paste the following link in your search field: https://gamingsafari.com/

Register an Account
All players at Gaming Safari are required to register an account. To do this look up in the top menu and click register.

When you complete Create An Account,  you will receive an activation link in your email(check your junk folder as most are going there).

If you had a previous account on Gaming Safari  from 2014, you will not need to Create a new Account. You will only need to re-download the software and Log in with the email address and password you registered with then (reset your password if forgotten) .

Download the Client Software
To login to our games you need the special software. On the top menu is the Software link, click it and download the client application. Once downloaded INSTALL the downloaded file. After that, all game files are automatically downloaded when you enter a lobby.

In the Card Games Section select cribbage and find our lobby CribAddicts.