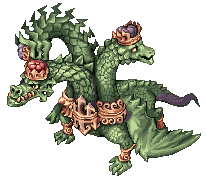 2021 PAT'S BRATS SUMMER LEAGUE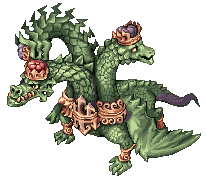 WEEK 12 - SEPTEMBER 5TH
FINAL RESULTS

FIRST PLACE: Moon Shadow
SECOND PLACE: AlanCons
THIRD PLACE: Alley Cats


PRIZES WILL BE:
1ST PLACE: 2 MONTH DIAMOND MEMBERSHIP
2ND PLACE: 2 MONTH PLATINUM MEMBERSHIP
3RD PLACE: 15,000 BUX

FALL/WINTER LEAGUE BEGINS OCTOBER 3RD
IF INTERESTED IN JOINING PLEASE LET ME KNOW BY SEPTEMBER 26TH

TEAMS IN SO FAR:

Moon Shadow: Moon & Pat
Bug n Bob: Bob & Bug
Gruesome Twosome: Hx & Denise
Crazy Guys: Jay & Pitts
PneBe: Beth & Sandy
MegaLoves5: Mega and Cinder
YoJo: Yogi & Jo
Capt n Miss America: Cap & Ruby
AlanCons: Alan & Farmer
Rollin Thunder: Ed & Judy
Frick n Frack: Elise & Mary
Kingpins: Carlos & Road
The Slackers: Crib & Mystic
Sweet n Sour: Lone & Teq
Double Trouble: Brad & Char
Tarzan n Jane: John & Jan
The Underdogs: Mike & Solo
The Hurricanes: Bobb & Foxy



Qualifying Tours Will Be October 2nd thru October 7th
Monster Shoot Out Tour October 9th

All Tours Will Be Regular Bowling
There's No Limit To How Many Tours You Join
The Goal Is To Bowl Your Best 3 Game Series
To Qualify For The Battle

The Tour Will Be D/E Regular Bowling
Top 16 Players With The Highest 3 Game Series
Goes To The Shoot Out
There Will Also Be Two Alternates

Winner Of The Shoot Out Will Receive
5000 Bux

Good Luck Players !!!

WINNER FOR SEPTEMBER
Rubyslippermargo


Any Player That Ties In A Tour In Any Round
Will Be Eligible For The Tournament
At The End Of Each Month Each Host Will
Give Me A List Of The Qualified Players
These Players Will Receive An Invitation
Please Make Sure Your Email Is Correct With Cases

GAMES EXCLUDED FROM THIS EVENT ARE
180 190 And 200 Or Less

The Tournament Will Be A Variety Of Games

GOOD LUCK PLAYERS !!!


The contest Will Be Player On Thursday Nights @ 8:45
Week 1 - Winner Of The Tour Becomes The Conqueror Of The Hill
The Following Week The Winner of the Tour Will Battle The
Defending Champion 2 Games Of Regular Bowling For The Title
The Defending Champion Will Not Be Allowed To Play In Tour
If The Defending Champion Doesn't Show For The Bowl Off
The Title Will Be Passed To The Winner Of The Tour

GOOD LUCK PLAYERS !!!

CONQUEROR OF THE HILL FOR SEPTEMBER 16TH

Tenandhalf


All Rounds Will Be Regular Bowling
At The End Of Round 4 A Random Pick 3 Number Will Be Generated
The Player's Score That Matches The Pick 3 Number Wins The Jackpot
If More Than One Player Matches the Pick 3 Number
The Jackpot Will BE Divided Between The Winners
The Jackpot Will Start At 1000 Bux
And Will Increase Each Week 500 Bux If No Winner

GOOD LUCK PLAYERS !!!

PAT'S PICK 3 JACKPOT FOR SEPTEMBER 28TH - 1500 BUX

JACKPOT WINNER FOR SEPTEMBER 21ST
No Winner


MEMBERS VS STAFF QUALIFYING TOURS SEPTEMBER 23RD
MEMBERS VS STAFF TOUR SEPTEMBER 25TH

All Tours That Day Will Be Regular Bowling
Staff Are Not Allowed To Join These Tours
Once A Member Qualifies For The Battle
They Will Not Be Allowed To Participate In
Any Tours For The Remainder Of The Day
This Will Give Other Members A Chance To Qualify


ONE MAN ONE WOMAN PICK YOUR OWN PARTNER
KING & QUEEN TOURNAMENT
SEPTEMBER 24TH @ 8:00 PM

OUR KING & QUEEN


SEPTEMBER
Jay & Moon

SEPTEMBER 3RD
TOC-TOURNAMENT OF CHAMPIONS
8:00pm Hosted by: Pitypat614P

SEPTEMBER 4TH
MONSTER SHOOT OUT
7:45pm Hosted by: Pitypat614P

SEPTEMBER 8TH
BRAT'S AWARD TOURNAMENT
8:00pm - Hosted by: Umprf6

SEPTEMBER 10TH
2ND CHANCE TOC
8:00pm Hosted by: Yahtscrabolf

SEPTEMBER 11TH
MEMBER APPRECIATION TOUR
SEEBEE WITH LONE
8:00pm Hosted by: Yahtscrabolf

SEPTEMBER 17TH
BOS - BATTLE OF THE SEXES
8:00pm Ladies Hosted By: Yahtscrabolf
8:00pm Men Hosted By: Mommiedearest710

SEPTEMBER 24TH
PARTNERS KING & QUEEN
8:00pm Hosted By: Pitypat614P

SEPTEMBER 25TH
MEMBERS VS STAFF
8:00pm Members Hosted By: Pitypat614P
8:00pm Staff Hosted By: Jojo732

SEPTEMBER 30TH
SEPTEMBER BIRTHDAY TOURNAMENT
8:00 pm Hosted By: Pitypat614P

TOC
-SueBug-
AUGUST

2ND CHANCE TOC
Beth91094
AUGUST

BRATS AWARD
Mommiedearest710
AUGUST

MONSTER SHOOT OUT
Rubyslipermargo
SEPTEMBER

MEMBER APPRECIATION
SEEBEE WITH LONE
Mommiedearest710
SEPTEMBER

BATTLE OF THE SEXES
Farmer4play
SEPTEMBER

MEMBERS VS STAFF
Yahtscrabolf
SEPTEMBER

KING & QUEEN
Tenandhalf & Moonchildgolfr
SEPTEMBER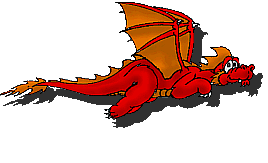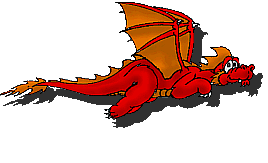 PAGE DESIGN BY: Pitypat614P
EDITED BY: Mommiedearest710