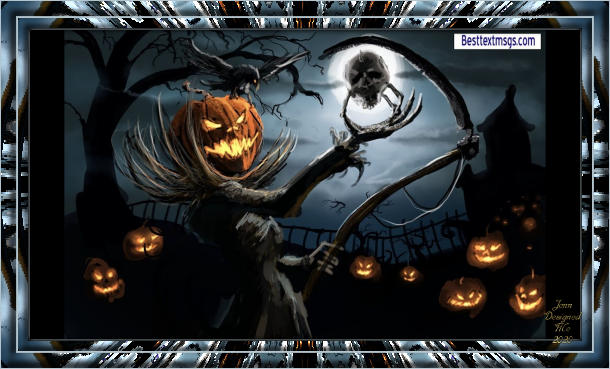 THE MONTHLY CoC TOURNAMENT HAS NOW REPLACED THE TOC ON THE FIRST FRIDAY OF THE MONTH
THIS IS OPEN TO THE TOP 50 PEOPLE ON THE LADDER AT THE END OF EACH MONTH (AFTER THE LAST 10:00pm D.E. TOURNAMENT HAS FINISHED)
IT IS STILL A 1 V 1 D.E. WITH A LIST OF THE QUALIFIERS BEING SHOWN ON THE TOURNAMENT PAGE AND IF TIME ALLOWS IN THE WEEKLY NEWSLETTER
IF YOU DO REGISTER FOR THIS TOURNAMENT AND ARE NOT ON THE LIST THOUGH YOU WILL BE REMOVED


| | | | | | | |
| --- | --- | --- | --- | --- | --- | --- |
|   | Team 1 | Team 2 | Winner | Carp's Picks | Pool Winner | Worst Winner Pick |
| WEEK 7 | DALLAS | WASHINGTON | TBC | Washington | TBC | TBC |
|   | BUFFALO | NY JETS | TBC | Buffalo | | |
|   | CAROLINA | NEW ORLEANS | TBC | New Orleans | | |
|   | JACKSONVILLE | LA CHARGERS | TBC | LA Chargers |   |   |
|   | GREEN BAY | HOUSTON | TBC | Houston |   |   |
|   | CLEVELAND | CINCINNATTI | TBC | Cincinnati |   | |
|   | PITTSBURGH | TENNESSEE | TBC | Pittsburgh |   |   |
|   | DETROIT | ATLANTA | TBC | Detroit |   |   |
|   | SEATTLE | ARIZONA | TBC | Seattle |   |   |
|   | SAN FRANCISCO | NEW ENGLAND | TBC | San Francisco |   |   |
|   | KANSAS CITY | DENVER | TBC | Kansas City |   |   |
|   | TAMPA BAY | LV RAIDERS | TBC | Tampa Bay |   |   |
| Monday Night Tie Breaker | CHICAGO | LA RAMS | TBC | Chicago (46pts) |   | |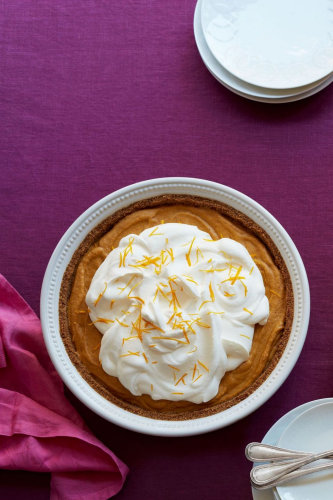 PUMPKIN CHIFFON PIE
Liven up the traditional pumpkin pie with the fresh flavor of citrus.
CAL/SERV: 487
YIELDS: 10
PREP TIME: 0 hours 30 mins
TOTAL TIME: 5 hours 30 mins

Ingredients
5 oz. vanilla wafer cookies
5 oz. gingersnap cookies
6 tbsp. unsalted butter
1 envelope powdered gelatin
3/4 tsp. ground cinnamon
1/2 tsp. ground ginger
1/4 tsp. ground allspice
1/4 tsp. ground nutmeg
1/4 tsp. kosher salt
1/3 cup granulated sugar
2 sheets frozen puff pastry
3 large eggs
1 large egg white
1 1/2 tsp. pure vanilla extract
2 1/2 c. heavy cream
1 can pumpkin purée
1 1 navel orange

DIRECTIONS

Heat oven to 375°F.
In a food processor, pulse the cookies to form fine crumbs (you should have about 2 cups). Add the melted butter and pulse to combine. Press the crumbs into the bottom and up the sides of a 10-inch pie dish. Bake until the edges of the crust are beginning to brown, 8 to 10 minutes. Transfer to a wire rack and let cool.
Meanwhile, pour 1/4 cup water into a medium saucepan. Sprinkle the gelatin over the top and let stand for 5 minutes. Cook over low heat, stirring occasionally, until the gelatin dissolves, about 2 minutes. In a medium bowl, whisk together the cinnamon, ginger, allspice, nutmeg, salt, and 1/3 cup sugar. Add the egg yolks, vanilla, and 1/2 cup heavy cream and mix to combine. Add to the gelatin mixture and cook over medium-low heat, stirring often, until the mixture thickens (it should thickly coat the back of a spoon), 15 to 18 minutes. Stir in the pumpkin and cook for 5 minutes. Transfer to a medium bowl and let cool to room temperature, 45 to 50 minutes.
Using an electric mixer, beat the egg whites until thick and foamy. Gradually add the remaining 1/3 cup sugar (1 tablespoon at a time) until stiff glossy peaks form, about 3 minutes. Stir 1/3 of the egg white mixture into the pumpkin mixture. Gently fold the remaining egg whites into the pumpkin mixture until no white streaks remain. Spread the filling evenly into the cooled crust. Refrigerate until set, at least 4 hours or up to 2 days.
Twenty minutes before serving, make the orange cream. Cut the orange in half and squeeze 1 tablespoon of juice into a large bowl. Add the remaining 2 cups cream and, using an electric mixer, beat until stiff peaks form. Top the pie with the cream, then grate the zest of the remaining orange half over the top.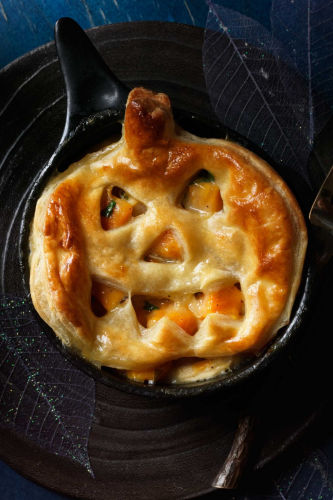 PUMPKIN FACE POT PIE
A frightfully-tasty main course for Halloween, this sweet potato dish is also a comforting choice throughout winter. Serve it in ramekins as shown, or as one big pie with uncut puff pastry on top, baking until it turns golden.
CAL/SERV: 449
YIELDS: 8
PREP TIME: 0 hours 30 mins
TOTAL TIME: 1 hour 0 mins
INGREDIENTS
2 tbsp. olive oil
1 lb. sweet potatoes (about 2)
1 large onion
Kosher salt and pepper
1/4 c. all-purpose flour
1/2 c. dry white wine
2 c. low-sodium chicken broth
1 small rotisserie chicken
1 c. fresh flat-leaf parsley
tsp. freshly grated or ground nutmeg
2 sheets frozen puff pastry
1 large egg
Heat oven to 375°F. Oil eight 6-oz ramekins (3 1/2-in. round).
Heat the oil in a large skillet over medium heat. Add the sweet potatoes, onion, 1/2 tsp salt and 1/4 tsp pepper and cook, covered, stirring occasionally, until tender, 10 to 12 minutes.
Stir in the flour and cook for 1 minute. Gradually stir in the wine and then the broth and bring to a boil. Add the chicken, parsley and nutmeg. Divide the mixture among the prepared ramekins (about 3/4 cup each). Place the ramekins on a rimmed baking sheet
Using a 3 3/4-in. pumpkin cookie cutter and a 3/4-in. triangle cookie cutter, cut out pumpkins and their faces from the puff pastry. Place a jack-o'-lantern on each ramekin, brush with the egg and bake until puffed and golden brown, 20 to 25 minutes.


COC
BIGMANGYMESS
SEPTEMBER, 2020

BOS
WINKS - Ladies
OCT 2020

USA v ROW
COMANCHEGAL (USA)
SEPT 2020

Most Tourney Wins
EEZEERIDER (21 wins)
SEPTEMBER 2020

2nd Place Tourney Wins
WINKS, LFTY AND

PUDDIN (11 wins)
SEPTEMBER 2020


3rd Place Tourney Wins
*****

2020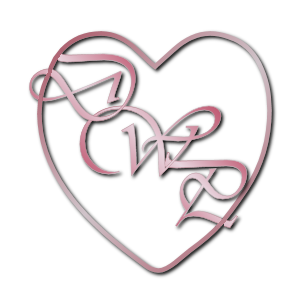 Page Designed by Jenn
©Designs With Passion 2019