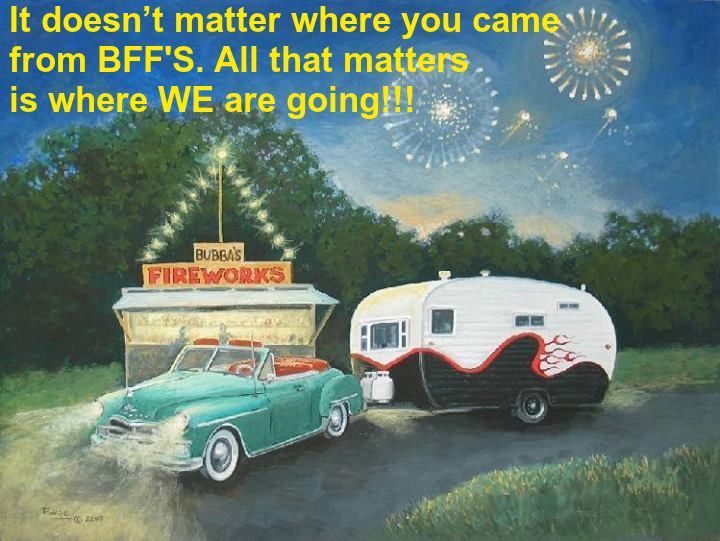 WELCOME BFF'S (Best Friends Forever)
ZARBIEBABE'69'S APPETIZER - EASY VEGETABLE TRAY RECIPE
Ingredients:
carrots
cucumber
red peppers
green peppers
celery
other veggies of your choice
500 ml or 2 cups of sour cream
1 package of Lipton Onion Soup Mix
Directions:
Mix the sour cream and Lipton onion soup mix and
put in fridge for a hour. Wash, and cut the vegetables.
Plate and enjoy.
EMERALDGHOST'S - DESSERT - SWEET TAMALES WITH PINEAPPLE, COCONUTS, AND RAISINS
Ingredients:
5 points Masa - unsalted is better add a 1/2 teaspoon of salt - as it is a sweet tamale (masa is the dough)(if masa comes with salt don't add any more)
Cups of Sugar cane (granulate sugar) or to test as sweet as you like the masa
Crushed Pineapple 2 Dole in a can don't add the juice of can
Coconut Flake sweetened 2/3 of the bag (get the best kind they have at the store)
Raisin the kind that you like to eat
Directions:
Mix it all together and add to clean dry husks (wash each of them before use) they come in dry packages.
Wrap in the sweet masa.
Place them standing up in a steamer basket or a large pot with water only covering a 1/4 of the way and COVER.
Bring the water to a simmer over low heat
Keep a close eye as you be adding water as needed don't let the water run out until cooked
Cooks in about 1 1/2 to 2 hours.
Let the tamales rest for about 15 minutes before serving and enjoy.
MickeyMouse777P's CROWD SALAD  
Ingredients:
1 bag of mini marshmallows
1 bag of shredded coconut
2 tins of drained mandarin oranges
2 tins of drained pineapple tidbits
1 500 ml or 2 cups container of sour cream
Directions:
Mix together and refrigerate.
NemcingoP's SAUSAGE QUESO DIP AND MEXICAN WHITE CHEESE DIP 
Ingredients:
1 lb (16 oz) Velveeta®, cut into 1/2-inch cubes
1/2 pound Odom's Tennessee Pride® Mild Country Sausage, cooked, drained
1 can (10 oz each) Ro*Tel® Original Diced Tomatoes & Green Chilies, undrained
Directions:
Melt cheese in a small crock pot on low heat add the cooked sausage and the Ro*Tel® Original Diced Tomatoes & Green Chilies... great with Tortilla scoops
PlayerChasair1's Snicker Doodle Salad
Ingredients: 
1- SMALL INSTANT` VANILLA PUDDING
1- CUP MILK 
MIX PUDDING AND THEN ADD:
1- SMALL COOL WHIP
4- GRANNY SMITH APPLES CUT INTO SLICES
3- LARGE OR 6 REG. BARS OF SNICKERS CUT UP INTO BITE SIZE
I ALWAYS DOUBLE OR TRIPLE THIS DEPENDING ON HOW MANY WILL BE HERE.
fixedducknut's Sour cream walnut cake
Ingredients:
3 cups sifted flour,
1 1/2 tsp baker powder make sure fresh
2 sticks off butter soft 1 1/2 cup sugar
1 pint sour cream
2 tsp vanilla
1 cup chopped walnuts
1 tsp cinnamon
1 cup sugar
4 eggs
Directions
cream butter sugar then add eggs vanilla mix then add dry ingrediants mix very well
1 cup chopped walnuts
1 tsp cinnamon
1 cup sugar with walnuts and cinnamon mix then blend into cake with knife
use last 2 steps after put in flute pan so last thing go in is cinnamon sugar and wall nut mix don't open oven