TOP RANK

someone_else_au
April 28th 2019

TOC

luv2knit17
April 29th 2019

MEMBER OF MONTH

stars_is_me
April 2019
TD of MONTH

Krazyscorpion1
April 2019

Egg Basket

Someone_else_au
April 2019

Achievement Awards


5x Game winner
April 2019
BOTS R US

Gnashpredator
April 2019

ROAD RUNNER

Texasangel79364
April 2019

BIG BUXXS

April
1:00AM---
1:30PM-wolfbythesea
8PM-kkboddie
WELCOME TO KRAZYEMERALD !!!!

RIP DUSTIN (KRAZIESTCLOWN)
MARCH 18TH 2019 YOU ALWAYS BE IN OUR MEMORIES

***********Weekly Specials***********
EVERY SUNDAY TOP RANK @ 8PM
MONDAY TOC/ 3AM & 8PM
TUESDAY- BIG BUXS 1:00AM, 1:30PM & 8PM
Twister Tues. c/4
WEDNESDAY BOTS R US 8PM
THURSDAY- BOUNTY HUNTER/CARD @ 8PM
FRIDAY-TD CHOICE 8PM
SATURDAY - TD CHOICE 8PM

~~OUR EVENTS FOR MAY ARE~~


**SPONGEBOB SQUARE PANTS**
In honor of KraziestClown (Dustin)

WILL BE THE DOUBLES FOR THE NEXT 3 MONTHS APRIL., MAY., JUNE
12AM, 2AM, 10AM, 12PM, 2PM, 4PM, 7PM, 10PM
WIN THE GAME AND YOU WIN THE AWARD





~~~ OUR COLLECTING EVENT IS SPRING RENEWAL WISHES~~~~
Spring Renewal Wishes will be our monthly event for May.
This is a picture event. Pick any picture to do with Spring



~~**KE MEMORIES FOR ALL** 2019 ~~
Sharing Pictures with all our wonderful members!
Want to share your picture's too ?
CLICK ON THE STAR BELOW

~~**ACHIEVEMENT AWARDS** 2019 ~~

TIMES ARE AA 12AM DUBS, 1AM, 2AM DUBS, 2:45AM, 8AM, 11AM,
2PM DUBS, 3PM, 8:30PM, 10PM DUBS, 11PM,


CLICK ON THE BADGE TO SEE HOW YOUR DOING.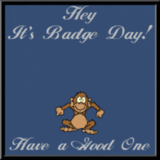 **KE COOK BOOK 2018**
KE is starting our own cookbook for all our members.
Everyone is welcome to send in their recipes to be added to the cookbook.
We will be adding Recipes from June 1st till November, after that they will be ready for anyone to purchase.
All proceeds will go back into Krazyemerald to help keep the Maintenance of things going.
If you would like to purchase a cookbook they will be for sale for $20.00 USD

Click on the SIGN TO TAKE YOU THERE.


~~~~SPECIALTIES~~~~~

Members Appreciation FRI. MAY 3RD @ 9pm
Td Appreciation THUR MAY 16TH 9PM @ 9pm
Anniversay Bash WED MAY 22ND @ 9pm
Birthday Bash FRI MAY 13TH @ 9pm





Happy Birthday to all our MAY Birthdays
Swabby May 13th
Cherhun49 May 19
Moulstock May 31


KE BUXS FAIRIES

Ask any Bux Fairy to help with Gifting Buxs





Krazyscorpion1

Emeraldmanor

Xobeckyboopxo

Kimberly

Kingcampfire

Tn_Dream_Girl

Luv2knit17

Proud_granny14

Eliminator

Nrgizebunny_99

Bethe_1962

Good2go

RainbowSkittle

If you would like to be added to the list
please let Krazyscorpion1 know.






REMEMBER TO VOTE FOR YOUR FAVORITE MEMBER AND TD
YOUR VOTE REALLY COUNTS!!











We are always looking for New TD'S.
Please feel free to fill out TD Application out.




Want to donate to the league to help support us keep it going? This is not required, and we do appreciate any help you can give. We do thank you greatly for your support of this league!
All donation's will go towards the up keep of the Plus league, the lobby and our memberships for anything we need in the future. Thank You so very Much!