**October 2021**


*****CONGRADULATIONS TO*****
BECKY ON WINNING BACK TO SCHOOL SPECIAL
BUCKA ON WINNING PUZZLE GAME DOUBLES


*****PUMPKIN PATCH DOUBLES "PPD"*****

TIMES ARE 12AM, 10AM, 12PM, 2PM, 4PM, 7PM, 10PM

Click on Pumpkin for Progress



*****WITCHES VS VAMPIRES* WV****
Collect as many Red 3's and black 3s
These games will be either swiss or double elimination
12:30AM, 4:30AM, 8:30AM, 12PM, 4:30PM, 7:30PM, 10:30PM.
Check out your page click on the witch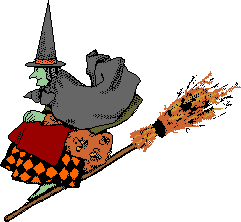 *****SCARIEST MOVIES (sc#1-20)****

RAN EVERY DAY NUMBER
Check out your page click on the Scary Face



ACHIEVEMENT AWARDS
TIMES ARE AA-1AM,2:45AM,8AM,11AM,2PM,3PM,8:30PM,11PM,
Check out your page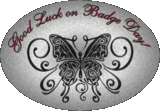 *********WEEKLY SPECIALS***********

SUNDAY
TOP RANK @ 8PM

MONDAY
TOC/ 3AM 8PM

TUESDAY-
BIG BUXS 1:30AM, 1:30PM, 8PM

WEDNESDAY -
SPD -12:30AM, 4:30AM, 8:30AM, 12:30PM, 4:30PM, 7:30PM, 10:30PM

THURSDAY-
BEAT THE HOST - 2:30AM 7AM 130PM 8PM

FRIDAY-
TD APPERCIATION, BIRTHDAY BASH, MEMBER APPERCIATION, WEAKEST LINK
1AM, 4AM, 9AM, 3:30PM, 8PM

SATURDAY -
SPD -12:30AM, 4:30AM, 8:30AM, 12:30PM, 4:30PM, 7:30PM, 10:30PM

Happy Birthday to all our October Birthdays

MegaThunderWolf October 8
Sheb100956 October 9
Jokerswild48888 October 13
Someone_else_au October 17
Brat_boys_mom October 23
Sunnything99 October 29

HAVE A WONDERFUL DAY





KE BUXS FAIRIES

Ask any Bux Fairy to help with Gifting Buxs

Krazyscorpion1

Emeraldmanor

Xobeckyboopxo

Kingcampfire

MizzKaye

Luv2knit17

Proud_granny14

Bethe_1962

Good2go

RainbowSkittle

SheB100956

Angelheart_72

TRYNOT2DQ

Lady920

Wyldryde_33

Brat_boys_mom

kylepenn89

someone_else_au

Crystal

Ducky35

pisces54

Krazy_Boy1

Kimberly1965

If you would like to be added to the list
please let Krazyscorpion1 know.



REMEMBER TO VOTE FOR YOUR FAVORITE MEMBER AND TD
YOUR VOTE REALLY COUNTS!!







We are always looking for New TD'S.
Please feel free to fill out TD Application out.




Want to donate to the league to help support us keep it going? This is not required, and we do appreciate any help you can give. We do thank you greatly for your support of this league!
All donation's will go towards the up keep of the Plus league, the lobby and our memberships for anything we need in the future. Thank You so very Much!