Welcome to Euchre Rebels!!

Come join us in Safe Harbor Games, Euchre Rebels lobby, for some fun chats , friendly people and competitive Euchre games! Build life long friendships, chat about anything under the sun, while playing our favorite game!Click on the Safe Harbor logo below to go to the Safe Harbor Euchre lobby then click the Euchre Rebels link. Hope to see you at the tables.



INTERESTED IN HOSTING TOURNAMENTS?
WE PROVIDE ALL THE TRAINING!
Click on the TD App button below.

Safe Harbor Tool Training times are as follows.
Wed @ 3:45pm ET ( 12:45pm PT )
Fri @ 4:45pm ET ( 1:45pm PT )
Sat @ 8:45am ET ( 5:45am PT )
Sat @ 5:45pm ET ( 2:45pm PT )
Sun @ 10:45am ET( 7:45am PT )


We now have a voting booth. To cast your vote on the current poll, just click on the Voting Booth button under Helpful Links below. That will take you to the voting booth where the Current Polls are listed. Just click on the poll you want, read it and cast your vote. Let's work together to make Euchre Rebels a GREAT League.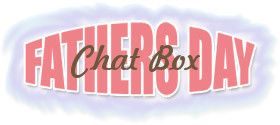 JUNE SPECIALS
All Specials will be @ 7:00 P.M. with 500 bux entry fee.

June 4--TOP DAWG,REG STD, 1V1, 20K TDD

June 5--BOL QUALIFIER, REG NO STD, 1V1

June 6--TOC, @ 11AM and 7PM REG STD, 1V1, 20K TDD

June 8--BOL @ 9:00 in BOL LOBBY, REG NO STD, 2V2

June 11-KING AND QUEEN, REG STD, 1V1, 20K TDD

June 13-STAFF VS MEMBERS, REG STD, 1V1, 20K TDD

June 18-TOP DAWG, REG STD, 1V1, 20K TDD

June 20-MEMBER APPRECIATION, REG STD, 1V1, 20K TDD

June 25-BATTLE OF SEXES, REG STD, 1V1, 20K TDD

June 27-THEME NIGHT,Theme is CARTOON CHARACTER, REG STD, 2V2, 20KTDD

BOL
June 2019

blkwolf007
liilgreensprout55



BOL
May 2019

doodles868
liilgreensprout55








Top Dawg

Liilgreensprout55



BOL Qualifier

mamasheen33
iverson76ers200


TOC

DETROIT420
SKitten21


King and Queen

King - iverson76ers200
Queen - liilgreensprout55


Staff vs Members

Staff
blkwolf007


Members Appreciation

captain6pack



Member of Month

TBA



Battle of Sexes

Gals
Sweet_Nancy


Theme Night

TBA