HELLO LUCKYSTARS :) 
WE ARE HAPPY TO ANNOUNCE WE HAVE ARRANGED A BATTLE OF THE LEAGUES WITH THE WARRIORS IN LOTTSO  JUNE 23rd AT 8pm. COME AND SUPPORT OUR LEAGUE FOR BRAGGING RIGHTS :)
GOOD LUCK TO YOU ALL!


 
CONGRATULATIONS TO ED, CHRISSIE AND GRO OUR MAY CONTEST PLACED WINNERS AND THANK YOU TO EVERYONE WHO TOOK PART :)



ALL STAFF HAVE TRILLIAN, PLEASE FEEL FREE TO ADD THEM, THEY ARE LISTED ON LEAGUE MAIN PAGE, IF YOU HAVE ANY PROBLEMS OR NEED TO CONTACT THEM YOU WILL BE ABLE TO REACH THEM.



WE WILL BE SETTING UP OUR TOC AND SPECIAL TOURS, PLEASE WATCH FOR YOUR INVITES AND CHECK SHOUTBOX


WE WOULD LIKE TO WISH HAPPY BIRTHDAY TO ALL MEMBERS CELEBRATING THIS MONTH, PLEASE LOOK OUT FOR THE BIRTHDAY TOURS.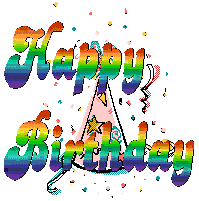 IF YOU WOULD LIKE YOUR BIRTHDAY ADDED TO THE LIST PLEASE LET A MEMBER OF STAFF KNOW AND WE WILL BE HAPPY TO DO THAT.


THERE ARE PLAYERS HAVING PROBLEMS REGISTERING FOR TOURS, PLEASE SIGN INTO LEAGUE AND HIT REGISTER NEXT TO THE TOUR. THIS WILL MAKE IT EASIER FOR YOU.




A REMINDER TO ALL, WE ARE A DRAMA FREE LEAGUE, IF YOU HAVE ANY ISSUES PLEASE CONTACT MAR OR KEL AND THEY WILL BE HAPPY TO ADDRESS ANY PROBLEMS YOU MAY HAVE.




TO KEEP OUR TOURS RUNNING SMOOTHLY AND ON TIME, PLEASE MAKE SURE YOU REGISTER AND GO TO THE ROOM 5 MINS BEFORE TOUR TIME, IF YOU ARE NOT IN THE ROOM AT TOLL CALL YOU WILL BE REMOVED. ROLL CALL IN :59 TOUR IS CLOSED AND STARTED :00




THANK YOU PIXI AND NONIE FOR A FANTASTIC SETTING FOR OUR LEAGUE PAGES, GREAT JOB.





PLEASE CHECK ANNOUNCEMENT AND CHATBOX FOR ANY UPDATES AND SPECIAL TOURS.



THANK YOU ALL FOR YOUR LOYALTY AND SUPPORT, SEE YOU IN THE TOURS, GOOD LUCK HAVE FUN AND HAPPY TOURING, MAR, KEL, SCOTT, JAN AND DEANIE 

MONOPOLY TOC

PHARO

LOTTSO TOC

DEB

BOWLING TOC

CINDY

MONO TOC

PAUL

HOGS TOC

PAUL

BOWLING TOC

JD

HALLOWEEN

JD

Game Name

Coming Soon

Game Name

Coming Soon
Design & Layout © 2017 | pixidesign.com | Nonie
Edited By Mar