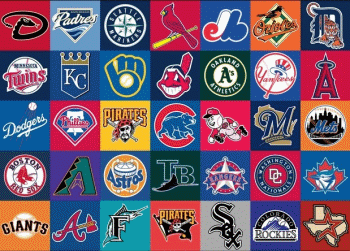 Baseball 2v2 Tourney.
Starts Saturday 18th July 3pm Est 8pm UK.
Click on the logos above.
Select your team then contact Deb,
sandbaggah@yahoo.com with your team and partners ID's.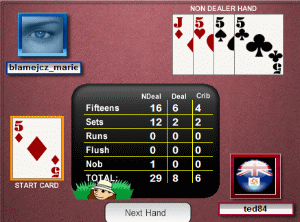 MARIE GETS A 29 HAND



Members get together
Saturday 8th of August
in Milton Keynes England UK.
Post Code MK2 2SQ
Contact Head Admin janetevans666
for more details.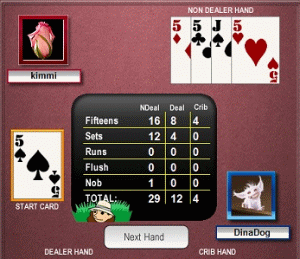 KIMMI GETS A 29 HAND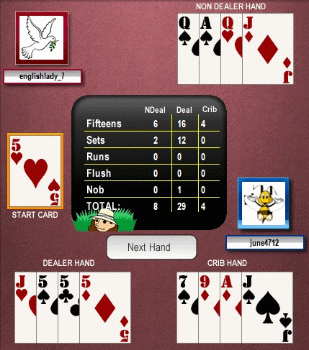 JUNE GETS A 29 HAND
In Tag Team 2v2. 
TOURNEYS HOSTED ALL DAY LONG
HOPE TO SEE YOU THERE
HAVE FUN AND GOOD LUCK

If you would like to Join Upsticks,
click on the Free Sign Up Top Right Corner, follow
the prompts, your Member Name should be the same
as your Safari ID.

Now Playing at Gaming Safari, click,
"GO PLAY NOW"
this will take you to our Lounge "GAMING SAFARI UPSTICKS"
THANKS TO THE TEAM OF TD'S AND HTD'S IN UPSTICKS.
WELCOME ALL MEMBERS AND NEW MEMBERS.


THIS LEAGUE WAS MADE FOR OUR MEMBERS
TO COME AND ENJOY THE PEACE AND FUN OF
~~PLAYING CRIB~~
Please always keep in mind that a player
is more important than a win.
We all want to enjoy ourselves
be with our friends
~~~~AND HAVE SOME FUN~~~~
MEMBER OF
THE MONTH

MITCH
MITCH



TD OF THE
MONTH

RALPH_JOKER
RALPH






TOP 50

SUZIE1_1
Next in August






MORNING TOC

KARIN.INGRAM23
TOC CHAMP
Next in August






EVENING TOC

JUNE4712
Next in August






PARTNERS TOC

ANMAYDOG
MACBACKAGAIN
Next in August




BOS MEN

TED84
Next in August






BOS WOMEN

JULIERODDIS1
BOS CHAMP
Next in August






SPORTS
SOCCER
CHELSEA

BTY323712
BLAMEJCZ_MARIE
Next is Baseball
Starts 18th July
3pm Est 8pm uk





KING

ARTHUR_CRIB
Next in August






QUEEN

SHARLEEN00
Next in August






TD HUNT

MEMBERS WIN
24 games to 6
Next in August




MR UPSTICKS

TED84
Next in August






MRS UPSTICKS

BLAMEJCZ_MARIE
Next in August






OUCH TOURNEY

JUNE4712
Next in August






TAG TEAM

ENGLISHLADY_7
MACBACKAGAIN
Next 9th August
3pm Est 8pm UK





BIG BUX

MACKBACKAGAIN
Next in August






BATTLE OF AGES

ENGLISHLADY_7
Next in August






MEMBER
APPRECIATION

MACBACKAGAIN
Next in August







TD
APPRECIATION

TED84
Next in August






TRIVIA

ANMAYDOG
Next in August






3 VS 3

ANMAYDOG
MACBACKAGAIN
GRAHAM660848
Next in September






INTERNATIONAL

~ DOUCEUR0 ~
~ CANADA ~
Next in August






WEAKEST LINK

STRONGEST LINK
HOPETOWIN2
Starts 16th August
3pm Est 8pm UK
Multiple Tourneys





PREMIUM

DIAMOND - Kate
PLATINUM - Ken
GOLD - Mitch - Kathy
Clive - Rita - Mac
Next PENDING





??????

~ PENDING ~
Next PENDING
Time PENDING





??????

~ PENDING ~
Next PENDING
Time PENDING

Layout © 2015 | tht1.com | Miciella's Creations