We would like to start out the new year by saying thank you to all of our Mountain League members for your devotion and loyalty! We couldn't do it without you!

We would also like to take this opportunity to thank our Tournament Directors for their dedication and assistance. We have been blessed with great people who go above and beyond to help everything run smoothly! I won't mention names because you all know who you are.

Mountain League is the finest and longest running backgammon league that Case's has ever had! 23 years and still going strong.

May 2023 bring us all good health, happiness and prosperity!


Just a reminder that our Marathon will begin at Midnight this Saturday, the 14th (Est). We will have tournaments throughout the day for 24 hours. Please watch the lobby for bonus ladder bux to be won. Come on in and join the fun! Please remember, any donation you receive comes from our gracious tournament directors own account!

The Admin Team
Is This Saturday, January 14th!!
Tourneys Every Half Hour

3 Pointers on the Hour

1 Point Quickies on the 30 Minute Mark (TDs choice)
3 point No Hit/No Cube @ 6 PM
7 Point Marathon Finale @ 11 PM
'Round The Clock Gammon
See you on the Mountain!
Good Luck in your games!
Please Welcome our Newest Tournament Director
BGKnight - Steve  
We are looking for Tournament Directors (TDs). If you are interested in becoming a TD with our league, Please complete the application.

TD Application
Experience is not required; we will train you if needed. We only require 4 tournaments per month minimum, which is only a few hours of your time each week. You are also allowed to play in your own tournaments.



Mountain Gold Bar Tournament Winners
(16 or more players competing)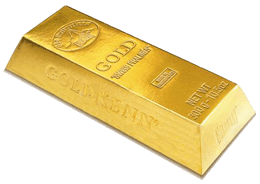 ~~ Teams~~

(samannat3, DiamondLight & Ricki)

~~Individual~~

AIM_OMID (3 times)
BecuzISaidSo123
Blind_Squirrel
ChrisW
Cornelius (2 times)
CorySnow9 (2 times)
Dana47111 (3 times)
DBob
Dolmolpat
Gcexpress
Iainandrews1983 (2 times)
koalla38
Kuechenfee (2 times)
Lakykyrkos (3 times)
Primesspct (2 times)
PRO_Headhunter
roller
Samannat3 (3 times)
Spatz888 (2 times)
thatgirl123
Tigereye37 (2 times)





Please welcome our New Members!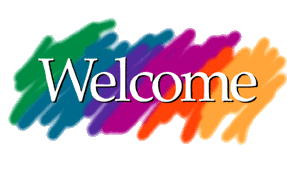 Good Luck in your games!



adamselimo
diablo_1959_200
F351FO
FARHAD
Fred____Del
G-knee
iainandrews1983
JamesDW
j0ker2o23
southphillygirl_57
yelhamzawy




Big Bux Winners


20,000 Bux

birgit_64_89
Blind_Squirrel
ChrisW (2 times)
cornelius
CorySnow9
Dana47111 (2 times)
Kuechenfee
Lakykyrkos (3 times)
OMID
Primesspct
PRO_Headhunter
OMID
Samannat3
Spatz888 (2 times)
Tigereye37 (2 times)
thatgirl123


10,000 Bux

babe_birdie
birgit_64_89
CorySnow9
diablo_1959_200
iainandrews1983
J_R__wins (2 times)
lakykyrkos
pro_sajoma (2 times)
Samannat3 (2 times)
zhah_de


6,000 bux

DiamondLight
Ricki
samannat3


5,000 bux

equanimous
Dana47111
Dh2194
kentcar
monida49
oneijack
Primesspct
Tara_Tesla
tigereye37


3,000 bux

kentcar
Oliverpig


2,500 bux

pro_sajoma
tigereye37


1,500 bux

MayaPooh
natdacat


1,000 bux

ScotchRocks



The members who were the winners of our monthly special tourneys are listed on the right hand column on our Main page. Winners are updated within 24 hours of the completion of each tourney!