GOD BLESS AMERICA!

WILDZONE THANKS ALL THOSE WHO HAVE SERVED
& ALL WHO ARE STILL SERVING!

The WILDZONE RULES that apply to ALL WILDZONE TOURNEYS ARE POSTED ON THE   LEAGUE RULES PAGE UNDER TOURNAMENTS. Click on RULES (above) to read all    League Rules. Wildzone League Rules are sandwiched between MyLeague Rules. You    must scroll down several pages to find the Wildzone rules. (Made it easier for you to find    the Wildzone rules by making them larger than the MyLeague rules).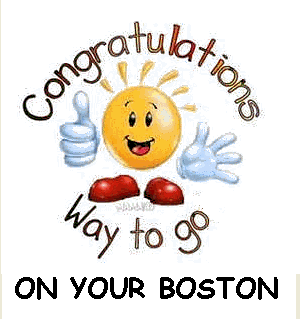 RIVERGIRL  AND FARMERMOON4 - 11 PM TOURNEY, 26 SEPTEMBER
1STQUARRYFRED  AND 99PROBLEMS - 9 PM TOURNEY, 16 SEPTEMBER
DONNA1024  AND THEMELDMAN - 11 PM TOURNEY, 13 SEPTEMBER
ANDYRUGS53  AND REDNECKMAN1 - 9 PM TOURNEY, 7 SEPTEMBER
DONNA1024  AND COPPRHEADROAD - 2 PM TOURNEY, 4 SEPTEMBER
JPCROSKEY  AND BIDI3136 - 12 PM TOURNEY, 28 AUGUST
JPCROSKEY  AND JAMES1947 - 9 PM TOURNEY, 29 JULY
BONITADCLAW  AND EMERSONC - 5 PM TOURNEY- REVERSE, 25 JULY
RIVERGIRL  AND PETEWOODIE1968 - 11 PM TOURNEY, 20 JULY
99PROBLEMS  AND REDNECKMAN1 - 2 PM TOURNEY, 11 JULY
DEWYLAKE  AND NBRAJA - 10 AM TOURNEY, 8 JULY
ANDYRUGS53  AND REDNECKMAN1 - 11 PM TOURNEY, 7 JULY
THEMELDMAN  AND -PETEWOODIE1968 11 PM TOURNEY, 7 JULY
THEMELDMAN  AND DONNA1024 - 11 PM TOURNEY, 5 JULY

AWARDS  
MOST TOURNEYS WON (August)
 1STQUARRYFRED (14);  WILDFL0WER (14);  LAVILLA42 (12);
DONNA1024 (11);   PETEWOODIE1968 (9);  STELLABELLA (9)


TOURNAMENT OF CHAMPIONS  (August)
STKATHY50  

BATTLE OF THE SEXES (September)
SHOSHOLOZA2   &  THEMELDMAN  

STAFF vs PLAYERS WINNERS (September)
BONITADCLAW & FLOWERLADIE2  

TOURNAMENT DIRECTORS


THERESA (wildfl0wer) (18);  (stkathy50) (17) ;  DENNIS (tickler00128) (17);
TERRY (monk1976) (16);  SHERRY (bestflicks) (13);  SUSAN (squirrrlly58)  (13);
LISA (LSHuth) (7);  PATTY (purrrrr_t_cat) (6);  SHEILA (Francs31212)  (3);
BONI (Bonitadclaw) (1);  iceinmyveins(1);  DEBBI (Rivergirl) (1)
LIL (Lillye44) (27);   DEB (Shedebul)   (23);  TAMI (Tmhammer) (21);
(184 TOTAL WILDZONE TOURNAMENTS in AUGUST)