Make sure you know & understand these WILDZONE RULES:
 1) NO BLOCKING PLAYERS WHO ARE IN THE TOURNEY WITH YOU.
 2) TABLE SETTERS MUST SET THEIR TABLES WITHIN 2 MINUTES OF  ANNOUNCED PAIRING OR RISK BEING DQed
 3) INTENTIONAL SLOW PLAY WILL RESULT IN 2 WARNINGS, THEN A DQ.
 4) A PLAYER WHO BOOTS A LEAGUE PLAYER WHO IS WATCHING A  TOURNEY GAME, WILL BE DQED, UNLESS THE TD OKs THE BOOTING  (before it is done, due to distracting comments or behavior).
 5) NO EMOTICONS DURING A HAND. THEY CAN STILL BE USED BETWEEN  HANDS (before bidding starts).
 6) BE IN PLAYOK700 5 MINUTES BEFORE THE TOURNEY IS SCHEDULED  TO START OR YOU COULD BE DROPPED. IF YOU ARE DROPPED and GET  TO PLAYOK700 BEFORE TOURNEY CLOSES, YOU MAY REJOIN, BUT TD  WILL NOT WAIT FOR YOU, SO HURRY!
 7) HARRASSMENT OR ABUSIVE BEHAVIOR/WORDS TOWARD  PLAYERS/TDS IS NOT ALLOWED & SHOULD BE REPORTED TO TOURNEY  TD AND/OR ADMINISTRATOR
  8) TABLES USED IN SEMI FINALS SHOULD NOT BE USED IN FINALS.
  9) A TABLE THE SETTING PLAYER JUST PLAYED ON, SHOULD NOT BE   USED FOR THE NEXT ROUND.

These WILDZONE RULES ARE POSTED ON THE LEAGUE RULES PAGE UNDER TOURNAMENTS (I made it easier for you to find the Wildzone rules by making them larger than the MyLeague rules). You must scroll down several pages to find the Wildzone rules.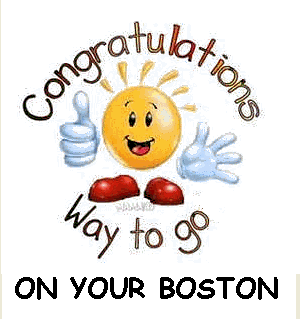 STELLA  AND ANDYRUG53 - 2 PM TOURNEY, 3 JUNE
FOXANNE  AND QUEENBEE69 - 9 PM TOURNEY, 30 MAY
FOXANNE  AND SHEDEBUL - 9 PM TOURNEY, 29 MAY
MSLILLYE44  AND QUEENBEE69 - 9 PM TOURNEY, 18 MAY
JPCROSKEY  AND ALBIRD - 10 AM TOURNEY, 16 MAY
LAVILLA42  AND QUEENBEE69 - 10 AM TOURNEY, 14 MAY
REDHONDA  AND BIRDBYRD4 - 12 NOON TOURNEY, 5 MAY
DEWYLAKE  AND ASIF5421 - 10 AM TOURNEY, 5 MAY
REDNECKMAN1  AND PETEWOODIE - 12 PM TOURNEY, 24 MARCH
PLAYING2WIN  AND PETEWOODIE - 10 AM TOURNEY, 23 MARCH
OUTHOUSE  AND FOXANNE - 2 PM TOURNEY, 14 MARCH
PETEWOODIE  AND PLAYING2WIN-12 PM TOURNEY, 1 MARCH

AWARDS  
MOST WINS (May)
  QUEENBEE69 (15)  STELLABELLA (12)
AS-IF-5241(10)   FOXANNE (10)
  ANDYRUGS53 (9)  HAPPYY1111 (9)  PLZPASSMELD (9)


TOURNAMENT OF CHAMPIONS  (May)
SUMMEROF69  

BATTLE OF THE SEXES (June)
LIVETOFISH  

STAFF vs PLAYERS WINNERS (February 2021)
PLZPASSMELD & STELLABELLA  

TOURNAMENT DIRECTORS
(184 TOTAL WILDZONE TOURNAMENTS IN May 2021)
KATHY  (29);    PATTY (21);   TAMI (21);  DEB (shedebul) (20);   DENNIS (20);
ELLI (19);   LILLY(16);   FRANCIS (10);   CAROL  (8);   THERESA  (8);
  TERRY (5);  LISA (3);   REDFISH (3);   MYCHAL (1)