">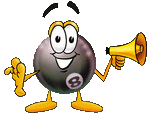 T.O.C. Tour is held the 1st Saturday of each month.
Hope to see a great turnout tonight! ( 12 am )
Joey ( webeecookn ) has asked to let everyone know,
he will be running daytime tournaments between 1- 4 pm
He hopes to see folks come join him
Playing in Game Desire  League Room 8.
Come on in and have some fun with us !!
GOOD LUCK EVERYONE!   

 


 

*~*Monday*~*  

Big Bux

   20 K Donation    


 DaffyDuck_12_99      


   




 

*~*Medal*~*

of

Honor

  Captainwoohoo 

  


  




*~*Tuesday*~*

Rank Jump


 

 BigTim     





 
 *~*Wednesday*~*

3 Round True Swiss
 CheekyMummy  





 
*~*Thursday*~*  

 Double Elimination 


CheekyMummy  


 

 

 

*~* T.O.C *~*

 November 

  wackygal45 

 

Page Designs By: Big Tim