✬=✬=✬=✬=✬=✬=✬=✬=✬=✬=✬=✬=✬=✬=✬


> 
✬=✬=✬=✬=✬=✬=✬=✬=✬=✬=✬=✬=✬=✬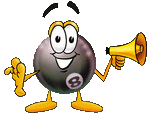 Hey everyone, just a reminder.. ILC is underway once again. Lets get the top spot this season!! We came in 2nd last season. Great job everyone !
✬=✬=✬=✬=✬=✬=✬=✬=✬=✬=✬=✬=✬=✬
We are looking for active TDs to help out with our growing member base
 ✬=✬=✬=✬=✬=✬=✬=✬=✬=✬=✬=✬=✬=✬
If you are interested in playing in ILC on Saturdays, please contact Tim, Lyn or Jeff. 
"> 


    

 
✬=✬=✬=✬=✬=✬=✬=✬=✬=✬=✬=✬=✬=✬
✬=✬=✬=✬=✬=✬=✬=✬=✬=✬=✬=✬=✬=✬

">  
We have a special for every day of the week
Take a look below to see what tours are
✬=✬=✬=✬=✬=✬=✬=✬=✬=✬=✬=✬=✬=✬
✬ Monday ✬

✬ Tuesday ✬

✬ Wednesday ✬

 

 

20K Donation

Rank

3 Round Swiss

BEACH10

 

 

 

 

BEACH10

 

 

 

 

blake_ 

 

 

 

 

✬ Thursday ✬

✬ T.O.C. ✬

✬ Friday ✬

 

  

 

Double Elimination

November

Pick your Poison 

blake_

 

 

 

topflite_2834

 

 

 

   

BigTim

 

 

 

 

 

✬ Saturday ✬

✬ Bong vs DJs ✬

✬ Sunday ✬

 

 

 

 Twisted Corners

✬ November ✬

Inviters Choice

❤BLONDIE❤

Sterlo.

DJRich