Special tourneys:

**** NEW******
QUARTERLY TOC
Qualifying starts July 1st. TOC will be Saturday, September 29, 2018 at 7 pm.
Watch your email to see if you qualify.

KOH
Every Sunday 5:45 p.m.
We are going to start acknowledging our players birthdays.  The first Saturday of every month, Sameo will be hosting a birthday tourney to honor all those who have birthdays in that month.  Please stay tuned for this to begin.  Please let us know when your birthday is so we can honor you.


 



JUSTY'S PUCKER POWER PICKLES 

Ingredients:
20 small cukes pickle type 3 TO 4 INCHERS
gallon jar wide mouth is best
1 cup course salt kosher type
2 cups of white vinagar 5 percent acidity
4 Cloves of chopped garlic
Directions:

cut ends of pickles OFF
pack in jar,add to jar
2 teaspoons of alum
tablespoon dill weed
1cup water
mix salt vinager water
pour over cukes in jar
cover with a cheese cloth
let set for 3 weeks
skim foam off if needed,eat an enjoy they are very good

IF YOU HAVE SEEN A GOOD MOVIE AND WOULD LIKE TO SHARE IT WITH OTHERS, PLEASE
EMAIL SAMEO @ lightsout83501@yahoo.com OR KIDDO34 @ angie.beauchem@gmail.com


~KOH~
~CRISPYJOYCE~
~JULY 15, 2018~




~FOOTBALL POOL~
~UNTIL NEXT YEAR~
 



~BEST NEW PLAYER~
~STORMYSEAEYES~
~JUNE 2018~



~MOST TOURNEY WINS~
~ PUDDIN53 (22 WINS) ~
~JUNE 2018~


~2ND PLACE TOURNEY WINS~
 ~CRISPYJOYCE7 (16 WINS)~
~ JUNE 2018~



~3RD PLACE TOURNEY
WINS~ ~WINKSATU2 (14 WINS) ~
~JUNE 2018~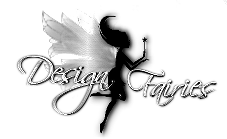 Page Designed by Angie
Template © DesignFairies