Memorial Day weekend, Please watch the tourney board for tourneys.
Have a great weekend!!

KOH Sunday 5:45 p.m.
Watch your email on Saturday/Sunday to see if you qualify
Please remember this is the the top 25 only.
Join Putty for Beat the Bartender, the 1st and Last Saturday of the month.
RED, WHITE, AND BLUE STRAWBERRY SHORTCAKE

1 Yellow cake mix
1 tub frozen whipped cream
1 pint fresh blueberries, rinsed
2 pints fresh strawberries, rinsed and sliced
2 tablespoons white sugar


Prepare cake mix according to package
 Bake in 9x13 pan, cool completely
Frost with whipped cream
Place blueberries in top corner (represent stars)
Place strawberries in lines (represent stripes)
IF ANYONE HAS SEEN A GOOD MOVIE AND WOULD LIKE TO SEND IN A REVIEW, PLEASE SEND IT TO SAMEO @ LIGHTSOUT 83501@YAHOO.COM




~KOH~
~PAJAMA_MAN~
~MAY 21, 2017~


~FOOTBALL POOL 2017~



~CRISPYJOYCE (27 WINS)~
~APRIL 2017~



~Award Name~
~ Name ~
~ Month~


~Award Name~
~ Name ~
~ Month~


~Award Name~
~ Name ~
~ Month~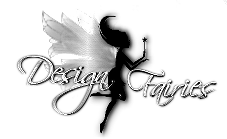 Page Designed by Melissa
Template © DesignFairies