Special tourneys:
KOH
Every Sunday 5:45 p.m.
We are going to start acknowledging our players birthdays.  The first Saturday of every month, Sameo will be hosting a birthday tourney to honor all those who have birthdays in that month.  Please stay tuned for this to begin.  Please let us know when your birthday is so we can honor you.


Corned Beef and Cabbage

Ingredients:
3 lbs corned beef brisket with spice packet
10 small red potatoes
5 carrots, peeled and cut into 3-inch pieces
1 large head cabbage, cut into small wedges

Directions:

Place corned beef in large pot or Dutch oven and cover with water. Add the spice packet that came with the corned beef. Cover pot and bring to a boil, then reduce to a simmer. Simmer approximately 50 minutes per pound or until tender.
Add whole potatoes and carrots, and cook until the vegetables are almost tender. Add cabbage and cook for 15 more minutes. Remove meat and let rest 15 minutes.
Place vegetables in a bowl and cover. Add as much broth (cooking liquid reserved in the Dutch oven or large pot) as you want. Slice meat across the grain.

IF YOU HAVE SEEN A GOOD MOVIE AND WOULD LIKE TO SHARE IT WITH OTHERS, PLEASE
EMAIL SAMEO @ lightsout83501@yahoo.com OR KIDDO34 @ angie.beauchem@gmail.com


~KOH~
~ COMANCHEGAL~
~FEBRUARY 25, 2018~




~FOOTBALL POOL~
~UNTIL NEXT YEAR~
 



~BEST NEW PLAYER~
~ BOOBEAR1CA ~
~JANUARY 2018~



~MOST TOURNEY WINS~
~RIGHTCOM (14 WINS)~
~FEBRUARY 2018~


~2ND PLACE TOURNEY WINS~
~ COMANCHEGAL (13 WINS) ~
~ FEBRUARY 2018~



~3RD PLACE TOURNEY WINS~
~JUSTALSGOO (13 WINS)~
~FEBRUARY 2018~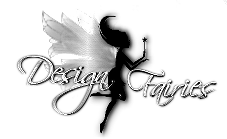 Page Designed by Angie
Template © DesignFairies