In Loving Memory of ESSIE CADE
Founder of the WILDZONE & PINOGONEWILD (PGW)
Essie passed away on June 26, 2020 about 12:30 a.m., after a long, hard fought, & courageous health battle. May she rest in peace. We will all miss her so much! We all loved this WONDERFUL LADY! Our prayers go out to her family who shared her with us for all these years. May we all be patient, understanding & supportive of each other during this very difficult time. It is what Essie would want & expect... 
Thank you to all 50 who played in Essie's Memorial Celebration Tourney! 

Winners were ebonitekh2000 & patterry2002.
Stellabella & Andyrugs53 came in 2nd!

WELCOME TO THE WILD ZONE SINGLES PINOCHLE LEAGUE
(THE PLACE TO BE)
(176 TOTAL WILDZONE TOURNAMENTS IN JUNE 2020)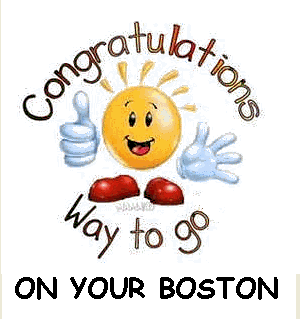 RIVERGIRL AND HAPPYY1111 - 12 PM TOURNEY 25 JUNE
RIVERGIRL  AND FARMERMOON4 - 9 PM TOURNEY, 22 JUNE
JPCROSKEY  AND CRISPY1007  - 5 PM REVERSE TOURNEY, 18 JUNE
RIVERGIRL  AND SPEEDY69 - 5 PM REVERSE TOURNEY, 1 JUNE
DRFB7  AND LSHUTH - 2 PM TOURNEY, 15 MAY
JPCROSKEY  AND HEARTOFLOVE86 - 9 PM TOURNEY, 10 MAY - 
VAL215020 AND JPCROSKEY - 10AM TOURNEY, 1 MAY
PLZPASSMELD  AND FARMERMOON4 - 9 PM TOURNEY, 13 APRIL
STELLABELLA  AND HAPPYY1111 - 10 AM TOURNEY, 2 APRIL
STELLABELLA   AND XLISAX - 9PM TOURNEY, 1 APRIL
AWARDS FOR JUNE 
MOST WINS
  RIVERGIRL (20);   STELLABELLA (17)
  HAPPYY1111 (16)

TOURNAMENT OF CHAMPIONS
PATTERRY2002  
BATTLE OF THE SEXES
JPCROSKEY  
STAFF vs. PLAYER WINNER
CRISPY1007 
TOURNAMENT DIRECTORS
(176 TOTAL WILDZONE TOURNAMENTS IN JUNE 2020)
GLADYS (42); LILLY  (35);   KATHY  (23);  PATTY  (23);  TAMMY (19)  
TERRY (19);  CAROL  (11);  DENNIS  (3);  STEVE (1)