Here at the Gateway
We hope to share your laughter
We hope to share your sorrow.
We hope to offer some comfort.
We hope some love will be found here.
We are not perfect but
We hope that you will find God's presence
here at The Gate Way.
We give thanks to God!

I pledge allegiance to the flag of the United States of America,
and to the Republic for which it stands, one Nation under God,
indivisible, with liberty and justice for all.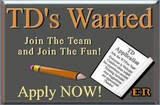 TOURNEY SPECIALS

July 12th
Birthday Bash in Hogs Heaven 9 pm

July 18th -22nd
High Score in 11:15 pm DCR ONLY

July 26th
Tourney of Champions 9 pm Game Monopoly Slots







*300 Club*
Romeo16033
rtjdk22
Billybudd




*300 Club*
mellowheart1
Howgoesit48
themestress01




*300 Club*
Sharonb
AEagle771
sweetbabs59




*300 Club*
Walkingbreezy




TOC "June"
CraftPlay1




TBA
TBA
Page layout by rtjdk22